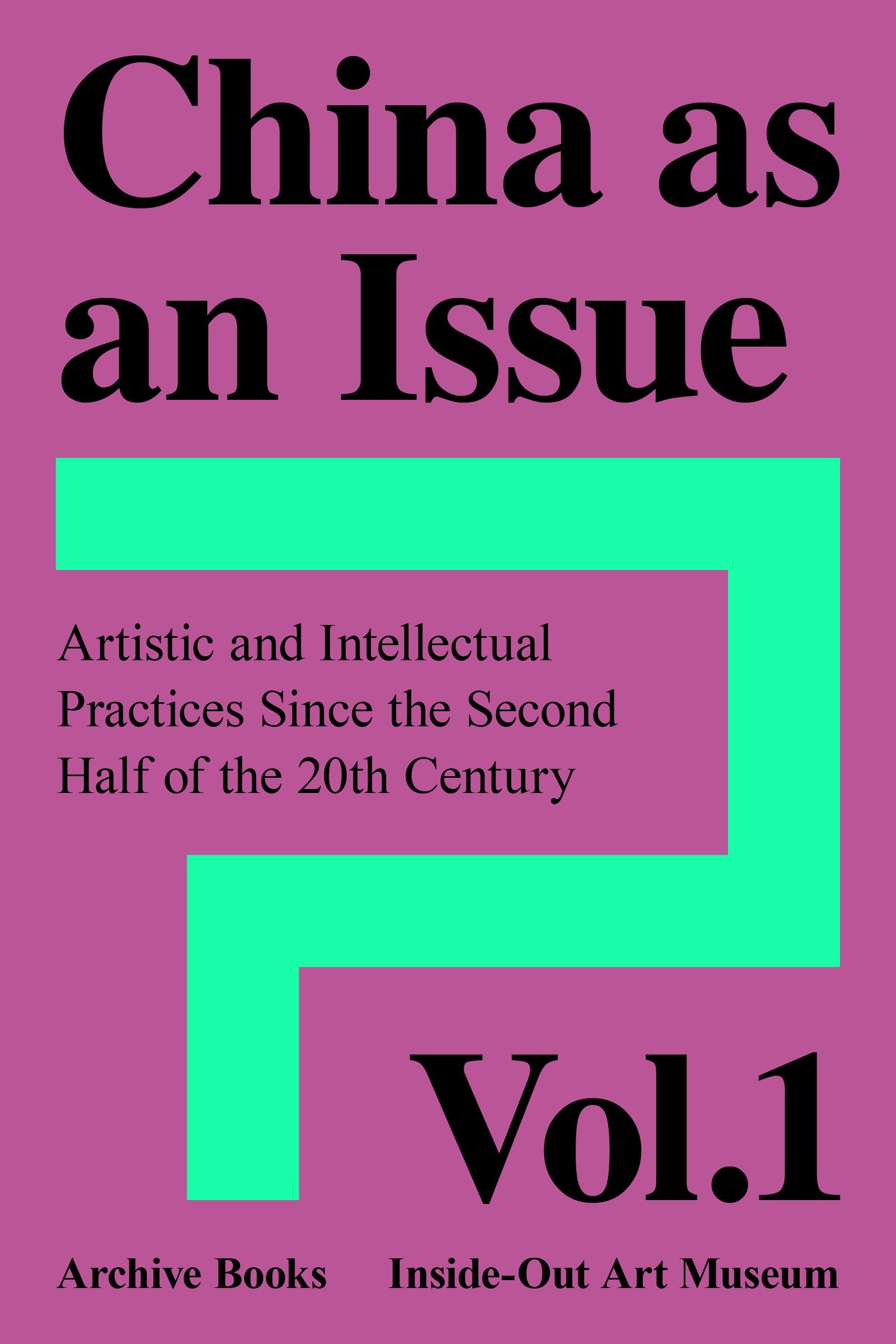 Listen to Carol Yinghua Lu in conversation with Archive Books' editor Paolo Caffoni. They talk about "having to explain oneself" when confronted with expectations, language and translation, the illusion of the art market in China, the process of depoliticisation after 1989, nationalism and self-criticism, looking for complicity and alliances, contemporary art and the Cultural Revolution.
China as an Issue is an ongoing lecture series organized by the Beijing Inside-Out Art Museum since 2018. Chinese scholars are invited to discuss topics related to China or the world, as well as foreign scholars to speak about China or international questions involving the subject of China. Through rigorous scrutinization of a specific issue we try to avoid making generalizations as well as the parochial tendency to reject extraterritorial or foreign theories in the study of domestic issues. The attempt made here is not only to see the world from a local Chinese perspective, but also to observe China from a global perspective. By calling into question the underlying typology of the inside and the outside we consider China as an issue requiring discussion, rather than already having an established premise. By inviting fellow thinkers from a wide range of disciplines to discuss these topics we were able to negotiate and push the parameters of art and stimulate a discourse that intersects the arts with other discursive fields.
The idea to publish this first volume of China as An Issue was initiated before the rampage of the coronavirus pandemic. When the virus was prefixed with "China," we also had doubts about such self-titling of ours. However, after some struggles and consideration, we have increasingly found the importance of discussing specific viewpoints and of clarifying and discerning the specific historical, social, cultural and political situations the narrator is in and how this helps us avoid discussions that lack direction or substance.
We can consider the contributions here as documents of an ongoing conversation within their own historical circumstances. Even though these talks were originally addressed to a Chinese audience, through the process of translation and the editorial work on this English edition, we made room for further discussion and clarification with inserted footnotes that expand on certain concepts and references. We aimed to challenge the idea that the subject matters presented here are only relevant to China "experts" or "sinologists." We hope that readers will think beyond each author's narrative presented in the article's concept itself and also consider the author's individual starting points and cultural positioning. Readers are expected to take a multidimensional and flexible perspective when entering into these dialogues.
Artistic and Intellectual Practices Since the Second Half of the 20th Century
Edited by Carol Yinghua Lu
and Paolo Caffoni
Contributions by Gao Minglu, Hong Zicheng, Huang Rui, Liu Ding, Carol Yinghua Lu, Lü Peng, Shao Yiyang, Su Wei, Sun Ge, Wang Hui, Xu Jian, Xiao Yin, Yan Zhenduo, Yin Shuangxi, Yuan Jia
Managing Editors: Sun Gaorui, Dong Yixuan
Translators: Carrisa Fletcher, Huang Wenlong, Liang Yuheng, Lisa A.Orcutt, Sun Gaorui, Zhang Zhihui
Proofreaders: Dong Yixuan, Nicola Guy, Huang Wenlong, Liang Yuheng, Qian Mengni, Sun Gaorui, Zhang Zhih
Cover Design by Lilia Di Bella, Archive Appendix
China as an Issue: Artistic and Intellectual Practices Since the Second Half of the 20th Century, Volume 1 is a DRM-free ebook that was produced by Caleb Waldorf using b-ber.