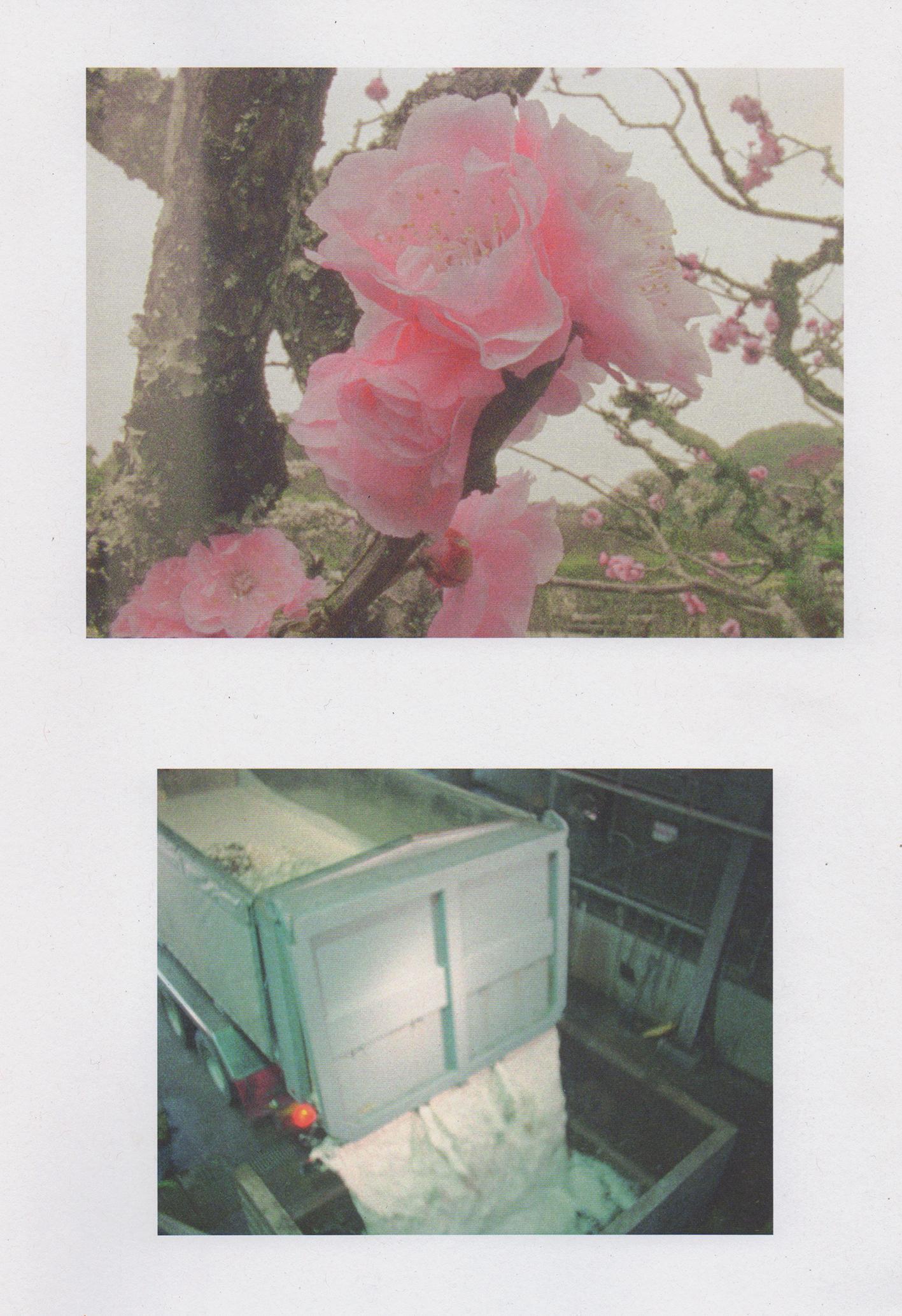 Shape Shifting is the practice of a landscape by which it preserves and changes simultaneously. Shape Shifting is a film as well, akin to a living territory, both build themselves in response to a broader environment by transforming their internal composition. Being a landscape, or drawing a cartography of a landscape is to develop an attentiveness towards the doings of human and nonhuman forces. The book brings together the receptivity of images and the spontaneity of words, from there different theories emerge. Anna Tsing develops the conception of landscape assemblages, scenes of interspecies livability, produced by ecological disturbances. Christoph Brunner in his contribution proposes a theory where nature is imbued with practices of transvaluation. Ron Eglash and Colin Garvey elaborate on the sprouting self-organization of social ecologies traversed by the flows of energy. A conversation between Andrea Bellu, Elke Marhöfer, Mikhail Lylov and Matei Bellu evokes a dimension in which things are always in a process, always emerging, never finished, scrutinizing the relation between artistic practice and knowledge production.
This publication is part of Elke Marhöfer's doctoral thesis Ecologies of Practices and Thinking at the Valand Academy, University of Gothenburg.
Elke Marhöfer is an artist living in Berlin. Via moving images and suppositious writing, Marhöfer works with notions of self-admitted foreignness and radical othering. She collaborates with dear friends and things, and revises notions of animal, vegetable and object relations. Marhöfer studied at the University of the Arts Berlin, the School of the Art Institute Chicago, the Whitney Independent Study Program New York, and is enrolled in a practice based PhD at the University of Gothenburg. She received fellowships from IASPIS Recidency Sweden, Akademie Schloss Solitude Stuttgart and Cité des Arts Paris. Her films have been screened at the BFI – British Film Institute London, Berlinale – Internationale Filmfestspiele Berlin, International Film Festival Rotterdam, Courtisane Festival Ghent, Cinematek Brussels, Images Festival Toronto, and the Showroom London. Her art exhibitions includes Palais de Tokyo Paris, FCAC Shanghai, Manufactura's Studio Wuhan, Museum für Gegenwartskunst Siegen, Houston Museum of Fine Arts and NGBK Berlin.
Feel like reading it on your
own electronic device?
Archive offers a 1 year subscription to all its books' pdf.
You will be able to easily download
and read them anywhere you want to.