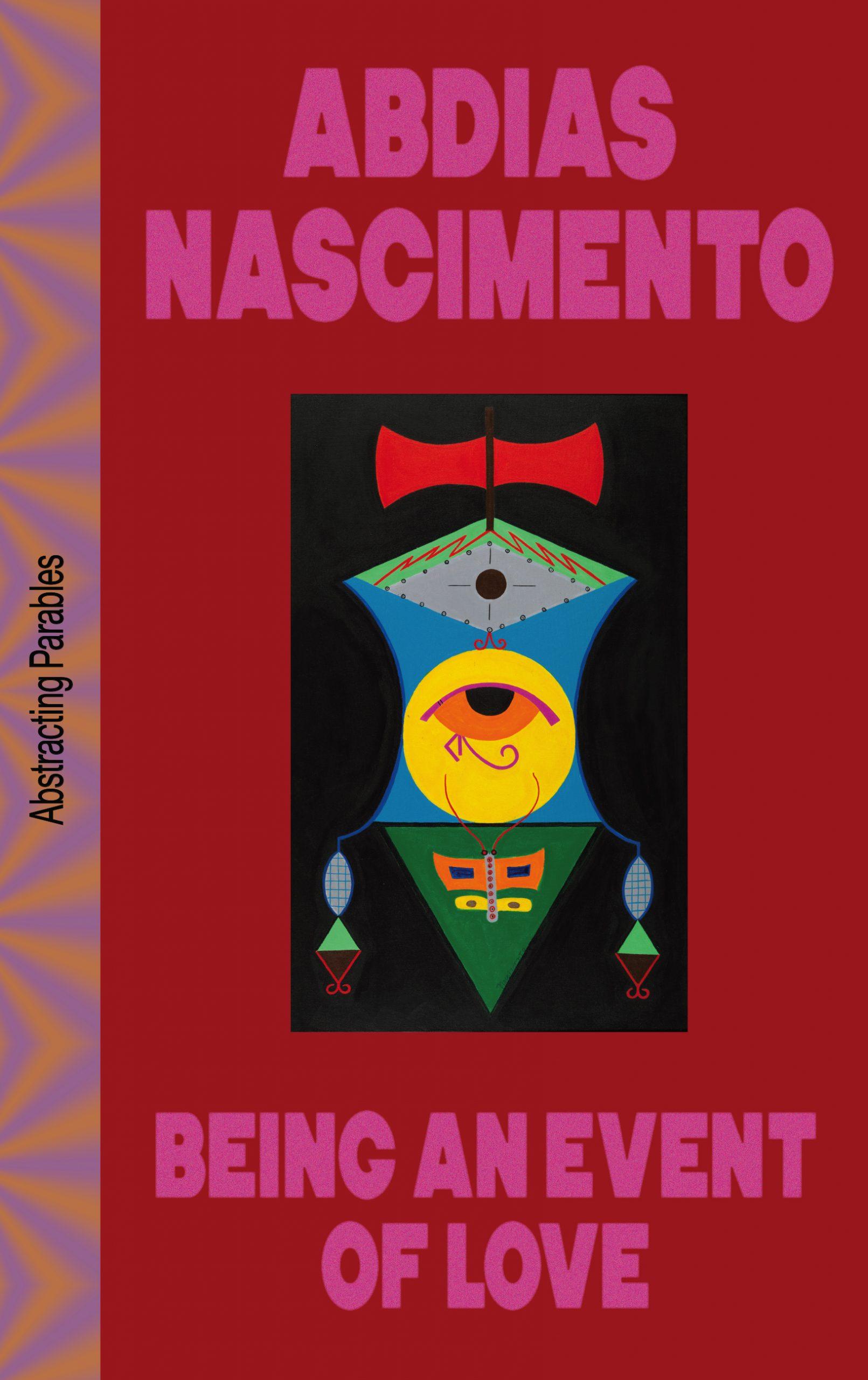 Abdias Nascimento (1914-2011) was a story-teller whose mediums of expression embraced as many forms as they could, borrowing the paths at hand to communicate ideas and reflect on the urgencies of his time and place.
Nascimento's art was sophisticated, politically and socially engaged, while making a point to remain accessible for those willing to be initiated. Repetition for Nascimento was to be found elsewhere, in the recalling of history and the sharing of original myths, in that which was snatched away from a people to whom he dedicated his entire life.
Abdias Nascimento's purpose was—like Isis once did for Osiris—to bring the limbs, bits and pieces of "the scattered selves," not to say the people of the diaspora, back together. His practice is gathered around a simple, yet powerful idea: an ideal of love, shared as the ultimate event for which life may be worth fighting for and celebrating.
Abdias Nascimento  – Being An Event of Love
Edited by
Amal Alhaag, Aude Christel Mgba, Bonaventure Soh Bejeng Ndikung, Gwen Parry, Ibrahim Cissé, Krista Jantowski, Zippora Elders
With editorial support by
Elisa Larkin Nascimento, Elmyra van Dooren, Nighat Mir, Peter Wapperom
Contributions by Abdias Nascimento, Bonaventure Soh Bejeng Ndikung, Shade Mary-Ann Olaoye, Amal Alhaag, Ibrahim Cissé, Sita Dickson Littlewood, Sophie Douala, Zippora Elders, Lélia González, Keyna Eleison, Krista Jantowski, Elisa Larkin Nascimento, Aude Christel Mgba, Goia Mujalli, Kabengele Munanga, Gwen Parry, Olabiyi Yai
Translations by
Goia Mujalli, Jake Schneider, Siji Jabbar, Sita Dickson Littlewood
Copy-editing by
Ibrahim Cissé with additional support from Dieuwertje Hehewerth
Proofreading by
Dieuwertje Hehewerth
Designed by
Sophie Douala
Typesetting by
Sara Marcon, Archive Books
Printed by
Bianca & Volta, Milan
English
144 pages
15.5 x 23.5 cm
ISBN: 978-3-949973-07-9
Euros 12,50
temporarily out of stock
Initiated by
Bonaventure Soh Bejeng Ndikung
These readers are published in conjunction with Abstracting Parables (July 1 – October 16, 2022), which consists of an exhibition presented as a triptych and a sonic journey through guides, scripts, rituals, and murmurings. It brings together
the artistic positions of Sedje Hémon (1923-2011), Abdias Nascimento (1914-2011) and Imran Mir (1950-2014).
It is curated by Amal Alhaag and Aude Christel Mgba with the support of Zippora Elders, Krista Jantowski and Stedelijk curator Claire van Els, under the artistic direction of Bonaventure Soh Bejeng Ndikung for sonsbeek20→24 and Rein Wolfs for Stedelijk Museum Amsterdam.
The exhibition is framed within the quadrennial sonsbeek20→24 "Force Times Distance: On Labour and Its Sonic Ecologies," Arnhem, the Netherlands.
Abstracting Parables is developed in partnership with the Sedje Hémon Foundation, Afro-Brazilian Studies and Research Institute (IPEAFRO) and the Imran Mir Art Foundation. The exhibition is a joint partnership between Stedelijk Museum Amsterdam and Stichting Sonsbeek.