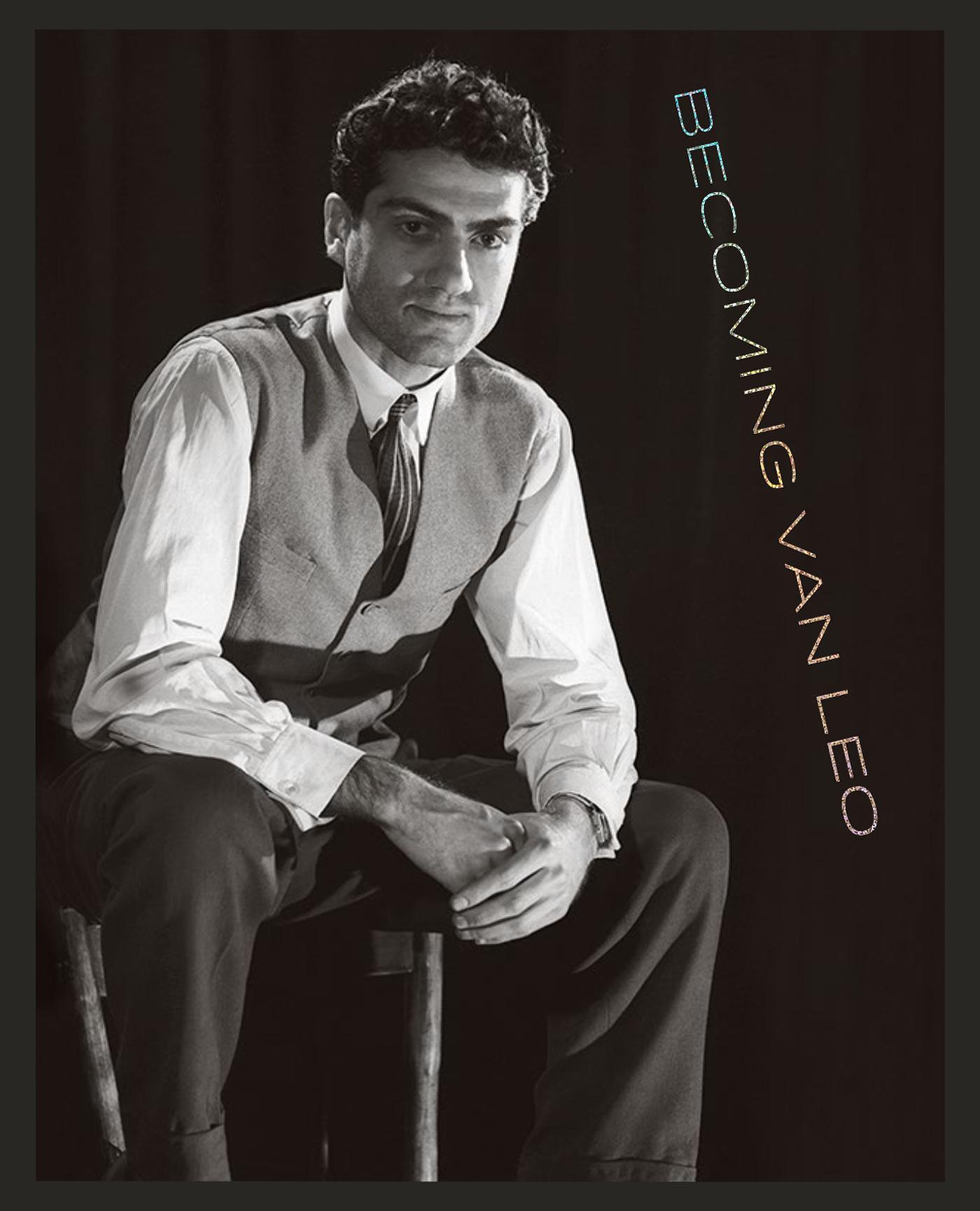 Becoming Van Leo is a study of the life and times of the late Armenian-Egyptian photographer. Born in 1921, Leon Boyadjian would come to be known as Van Leo, one of the most singular twentieth-century studio photographers in the Arab world.
Van Leo left behind him a 60-year body of portraiture and self-portraiture work, as well as professional and personal documents. Drawing on this abundant archive from the collections of the AIF—its most iconic one—and the American University in Cairo, in addition to accounts of people who knew him, the publication intricately narrates the story of the photographer and the man, contemplates the complex practice of commemoration, and reflects on the task of the archivist, the curator, the designer, and the author at large.
The eclectic nature of the publication's content will engage diverse audiences not only interested in photographic practices, but also in design and visual arts at large; Egyptian cinema and popular culture; contemporary history of Cairo, Egypt, the Arab world, and the Levantine Armenian community; the Second World War in the Middle East… and the numerous—related or independent—narrow-focus subjects that backdrop the narrative.
The Arab Image Foundation and Archive Books are collaborating on a new series of publications. These stem from researchs, artistic works, and practices around photographic collections from the diversity of the Arabic-speaking regions and their diasporas. The series aims to share multiple perspectives around archives, images, custodianship, language, accessibility, as well as other topics that reflect critically on practices around memory and contemporary realities. It invites researchers, artists, writers, photographers, poets, archivists, and craftspersons to provoke us into thinking about different ways of telling stories and of constructing societies we wish to live in.
Authored by Karl Bassil in collaboration with Negar Azimi and Katia Boyadjian
Preface by François Cheval
Printed by 53dots, Beirut
Published in Beirut in 2021 by the Arab Image Foundation and Archive Books, in partnership with the Prince Claus Fund and Sharjah Art Foundation, and with the cooperation of the American University in Cairo
Cased 3-volume publication, English
ISBN: 978-3-948212-80-3
628 pages
3000+ images
24 x 30 cm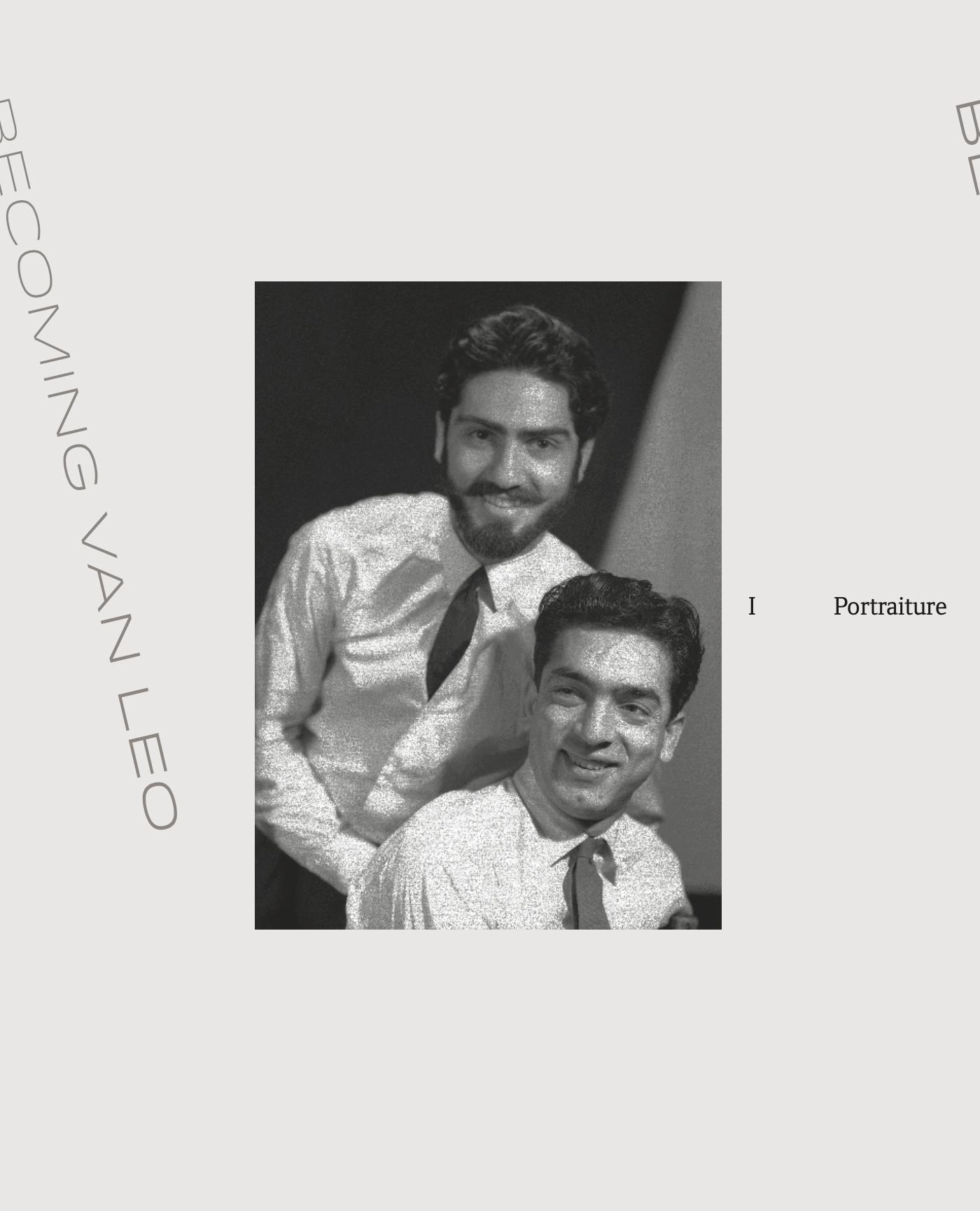 In 1941, Leon Boyadjian (1921–2002) and his brother Angelo (1917–2003) opened a studio in the living room of the family home. Angelo Studio commenced by catering to stage artists—theater actors, cabaret performers, dancers…—entertaining the Allied troops stationed in Egypt during the Second World War. The brothers parted ways in 1947. Leon purchased Metro Studio and started operating under this name before becoming Van Leo, the pseudonym under which he would come to be known. He photograph numerous personalities—mainly within the film industry—but also ordinary people.
140-page monograph
450+ photographs
Book II: Self-Portraiture
From 1937 to 1995, Leon Boyadjian took hundreds of self-portraits. A fascinating body of work unveiled here in its near entirety: 410 shots and 82variations – reframing, hand-coloring, special effects, photomontage…
140-page visual essay
480+ photographs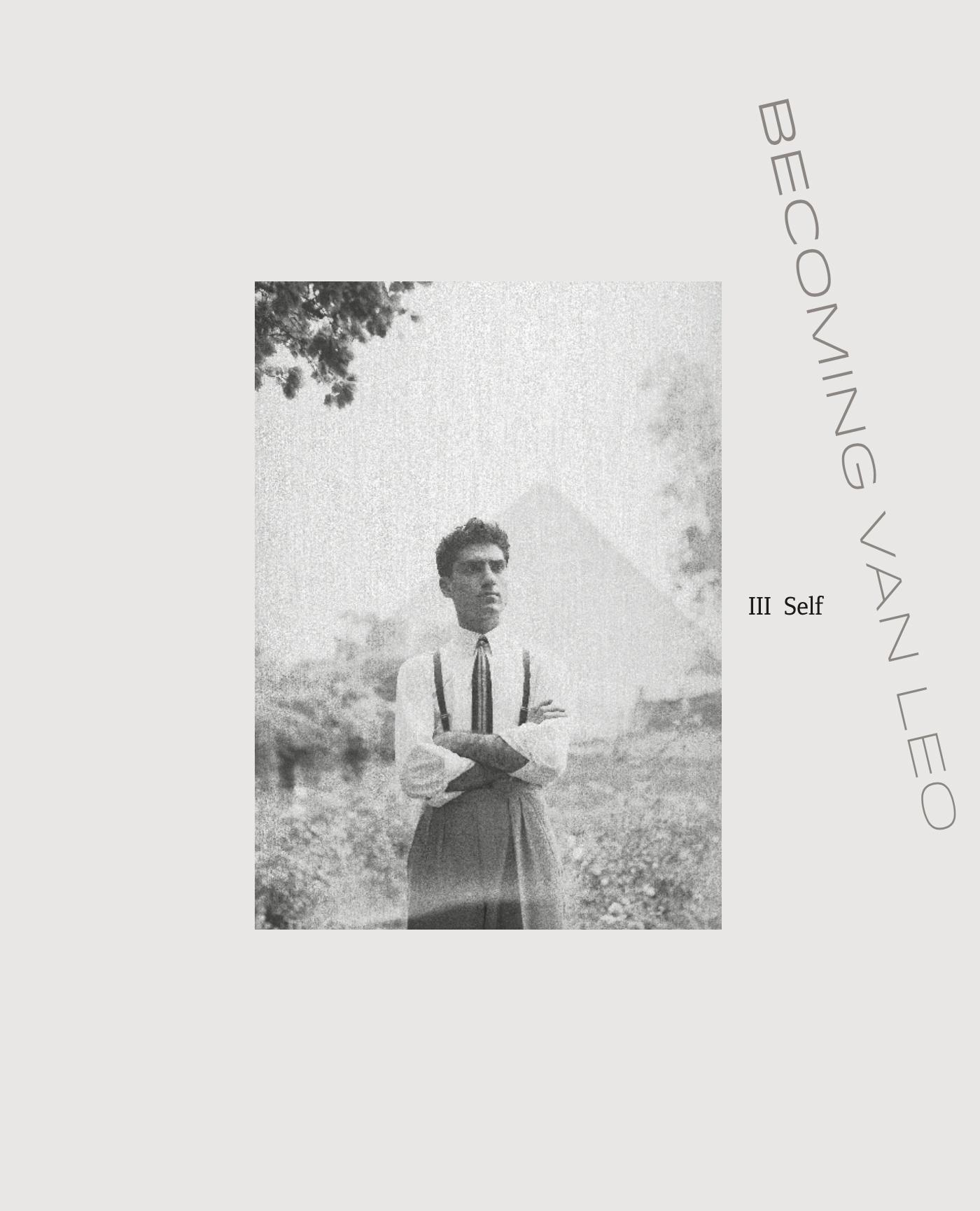 Leon Boyadjian was a hoarder. Besides a vast body of work, he purposely left behind him professional and personal documents: books, periodicals, press clippings, certificates, letters, notes, lists, and assorted ephemera. With such a plethora of material, something had to be done.
Book 3 tells a multi-layered story: of a man, his brother Angelo, and the family at large, as well as of a photographer's practice and that of his brother—among others. A story of family ties, from parenthood to brotherhood; of relationships at large, from friendship to love; of a locale, and its social and political change over time; of exile, inertia and misplacement; of plural identity, belonging, individuality, and representation; of glamour, fascination, obsession and boredom; of authorship and ownership; of difference, antagonism and division; of high and low art; of delusion, defeat, recognition and fame…
The story is told in a quite unconventional way, alternating between loose chronology and themes. It proposes multiple ways of contemplating an archive, that of a photographer but also a man.
It gives voice to Van Leo (interviewed by Akram Zaatari in 1998), to 30 people who knew him—Charles Akatcherian, Anna Boghiguian, Fouad Elkoury, Mariam Fakhreddine, Maria Golia, Lebleba, Chris Mikaelian, Frédéric Mitterrand, Youssef Nabil, Abdallah Schleifer, Sherihan, Max Rodenbeck, Akram Zaatari…—all interviewed by Azimi, and to Angelo's daughter Katia Boyadjian and her partner Daniel Juré, in conversation with Bassil.
It also features essays by Negar Azimi, Lara Baladi, and Karl Bassil, a few previously published articles, a comprehensive list of publications, exhibitions, films and articles, and an exhaustive index.
348-page poetic documentary
1,450+ photographs
250+ film stills
300+ documents