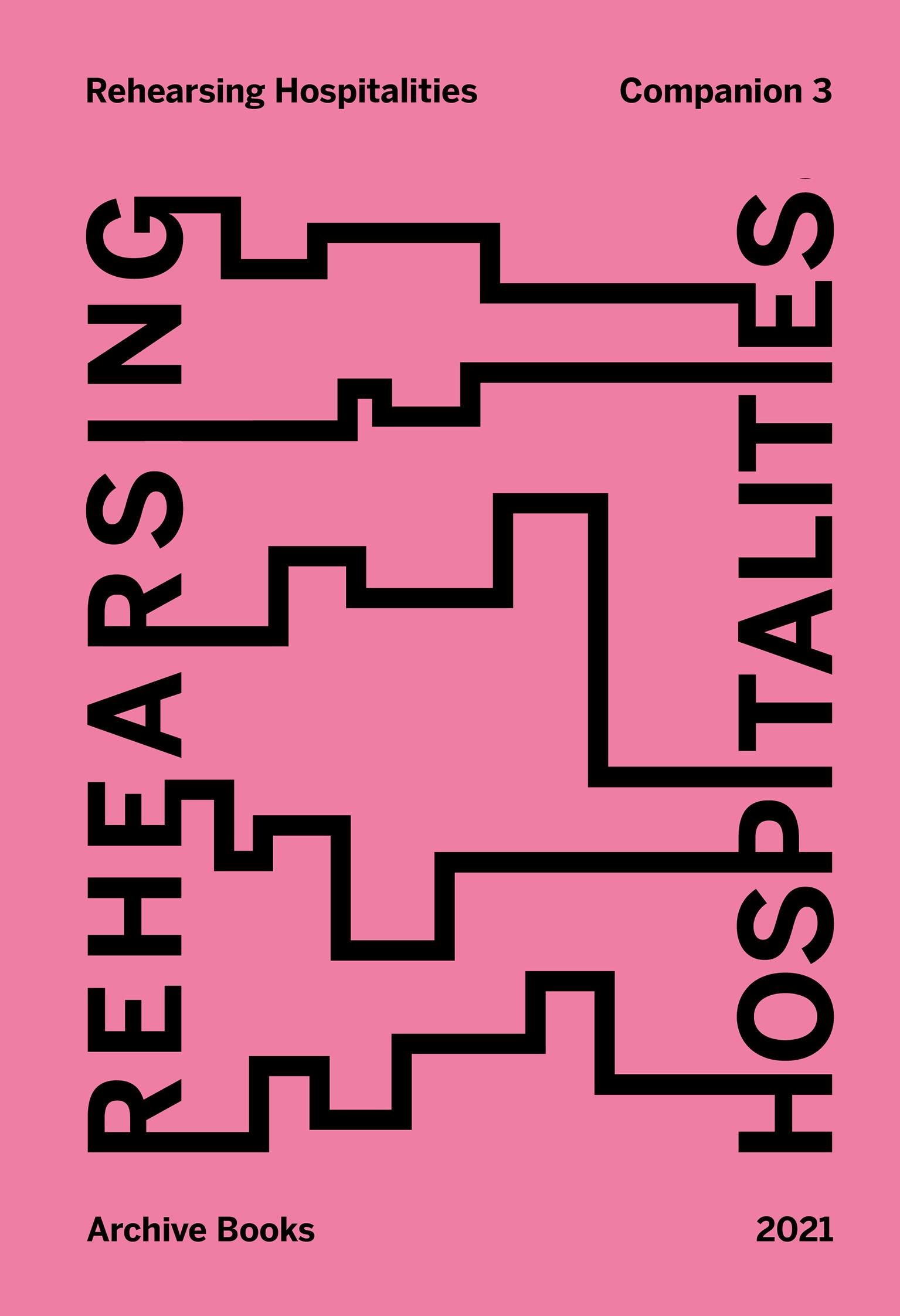 Companion 2: Rehearsing Hospitalities is published in context of Rehearsing Hospitalities, Frame Contemporary Art Finland's public programme in 2019–2023
Rehearsing Hospitalities Companion 3 is the third in a series of readers published by Frame Contemporary Art Finland and Archive Books, which accompany Frame's five-year public programme Rehearsing Hospitalities. The 2021 edition looks into questions of hospitality safety, security and care.
Hospitality, care, safety and security are matters intrinsically entangled, not simply through their definitions and overlapping meanings but as acts, practices, institutions, industries, infrastructures and systems of power. But for whom and what is security offered in arts and culture? As cultural workers could we/should we become more hospitable and caring towards matters of security and safety? Rehearsing Hospitalities Companion 3 is a site for meeting around matters of security, safety and care.
Rehearsing Hospitalities Companion 3
Edited by Yvonne Billimore and Jussi Koitela
Contributors: Karen Barad, Ama Josephine Budge, Yolande Zola Zoli van der Heide, Aslak Holmberg, Milla Kallio/FEMMA Planning, Christine Langinauer, Yates Norton, Nataša Petrešin- Bachelez & Elena Sorokina, Nat Raha, Shubhangi Singh, Elina Suoyrjö, Rosario Talevi, Jenni-Juulia Wallinheimo-Heimonen, Eero Yli-Vakkuri and the series editors, Yvonne Billimore and Jussi Koitela.
Softcover, Spanish/Italian/English
200 pages, 140x230mm
ISBN 978-3-948212-78-0