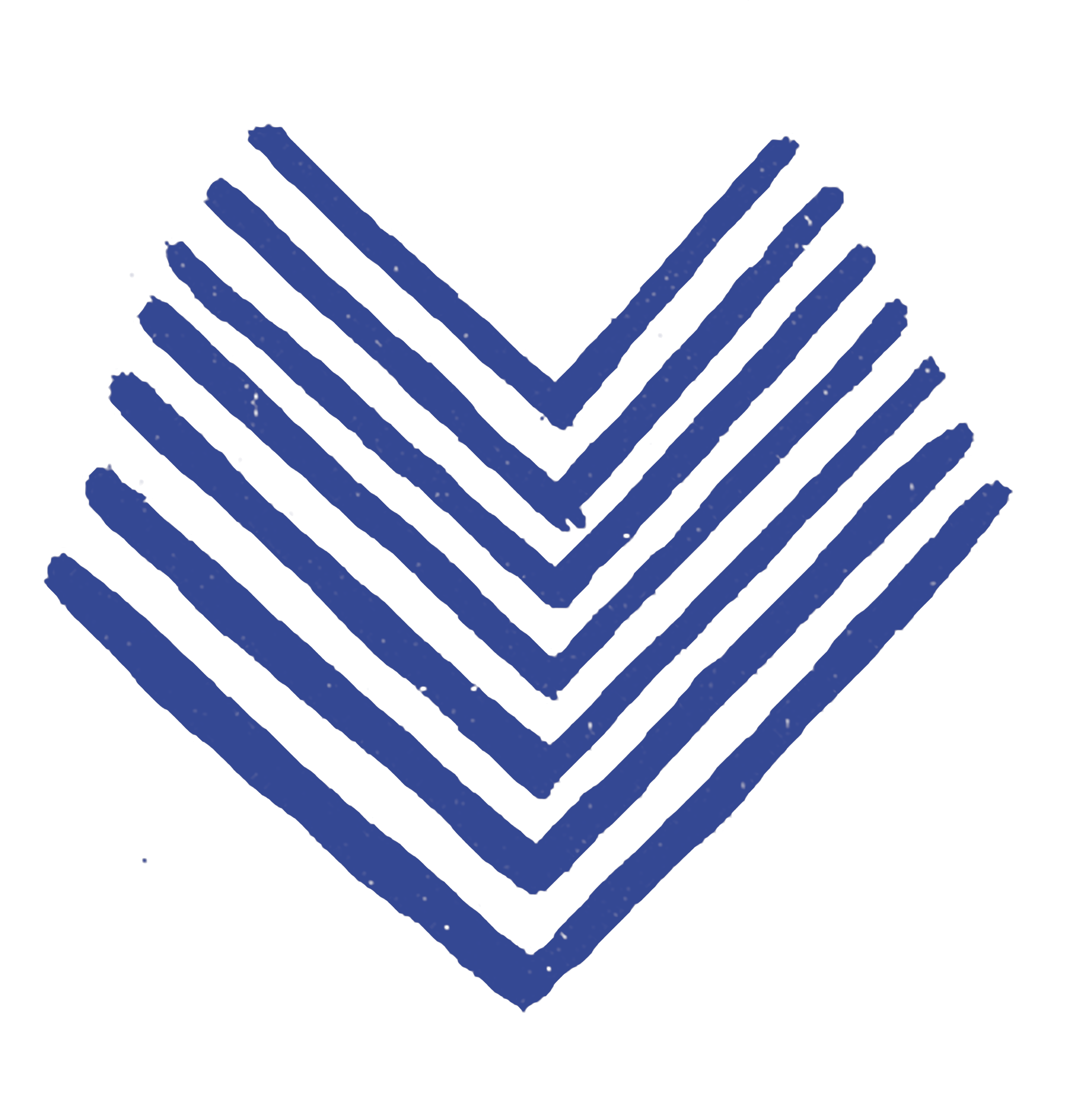 Peeping in the Vacuum Left in that Space of "Darker than Blueness."
On, Of, For, With Ben Patterson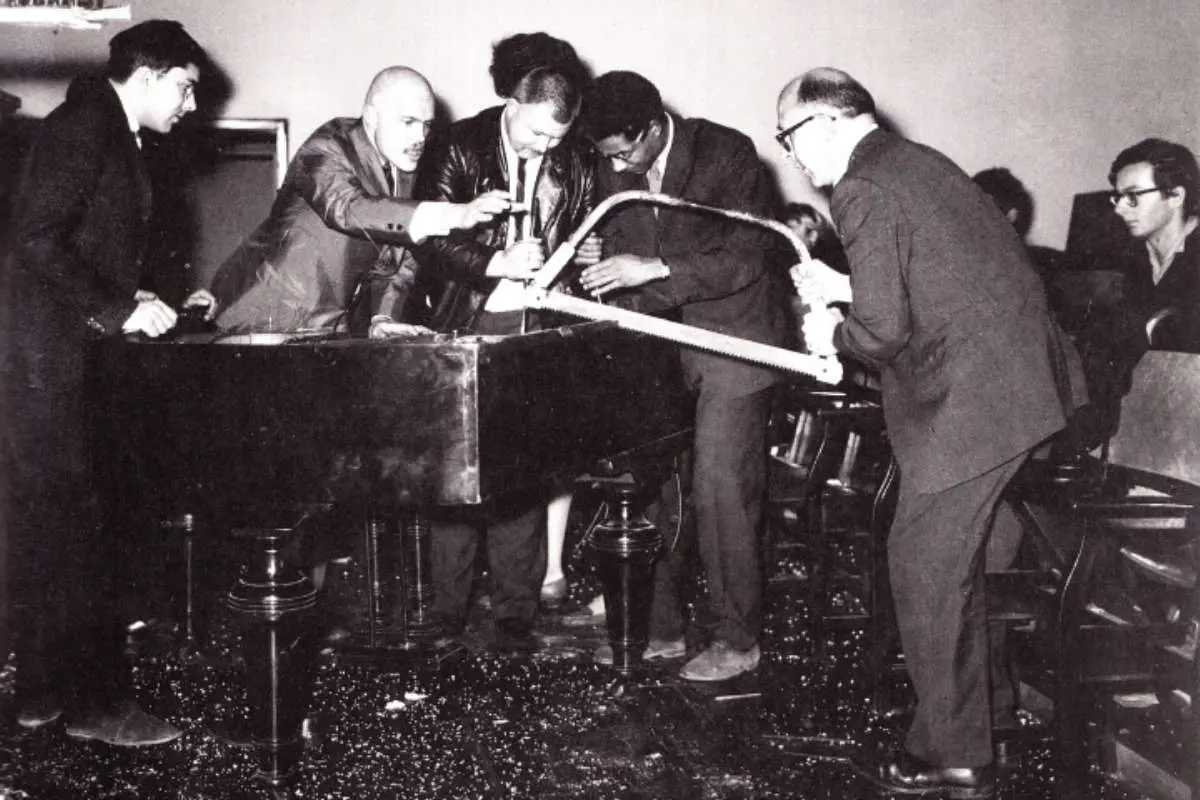 Benjamin Patterson with George Maciunas, Dick Higgins, Wolf Vostell, and Emmett Williams performing Philip Corner's Piano Activities at Fluxus Internationale Festspiele Neuester Musik in Weisbaden in 1962.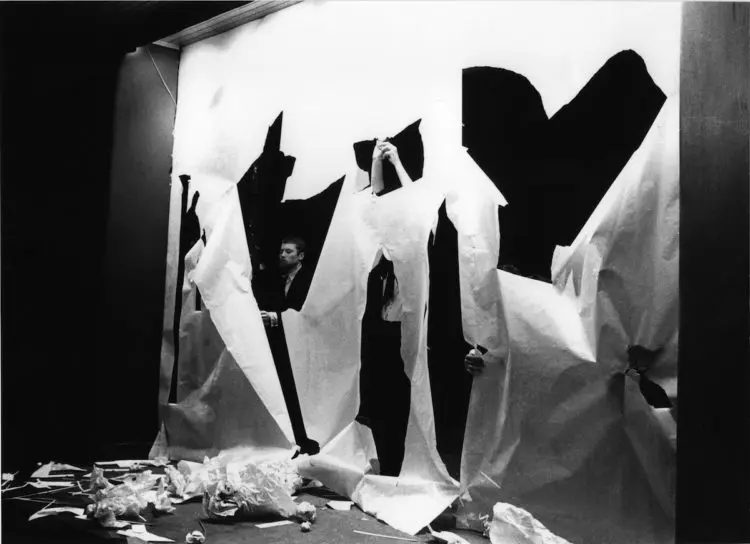 Paper Piece, 1961
performance, from the journal ich bin schön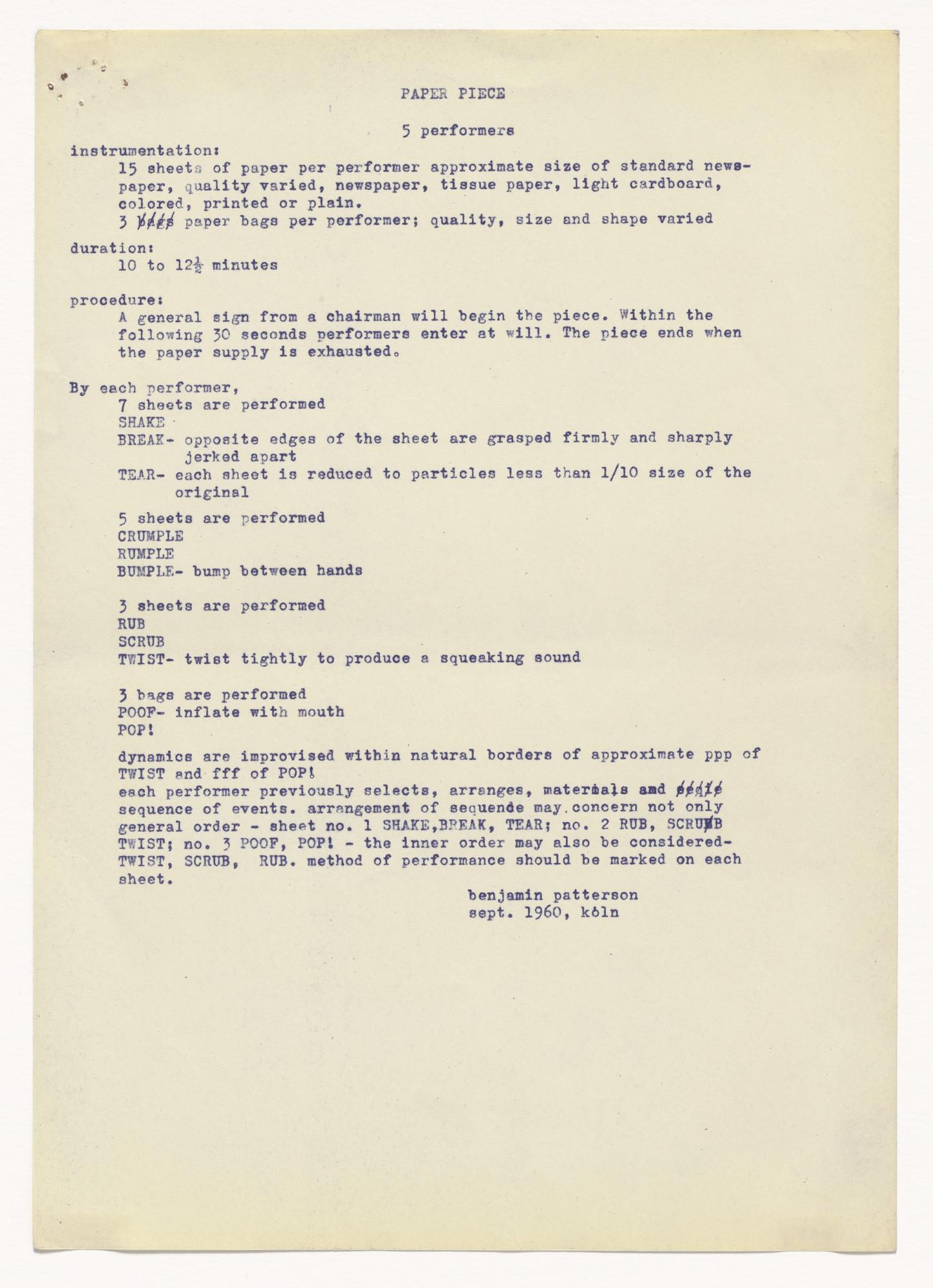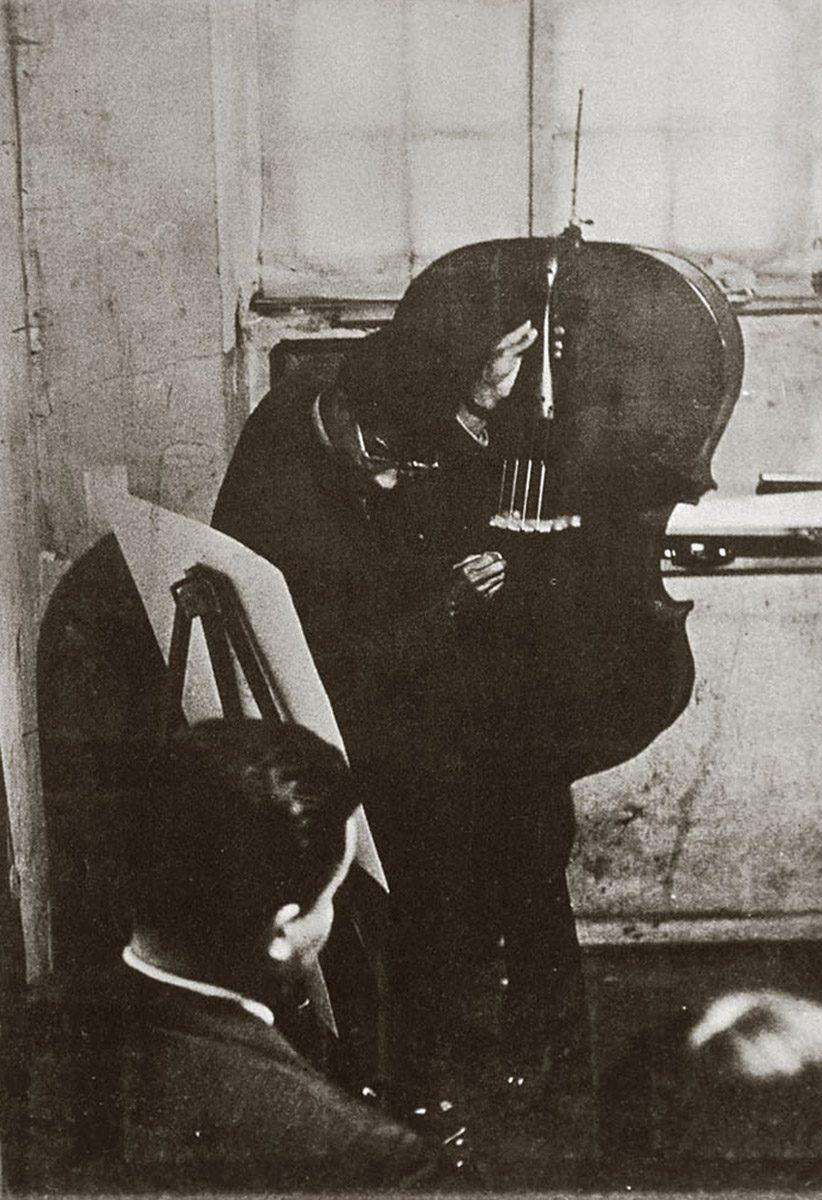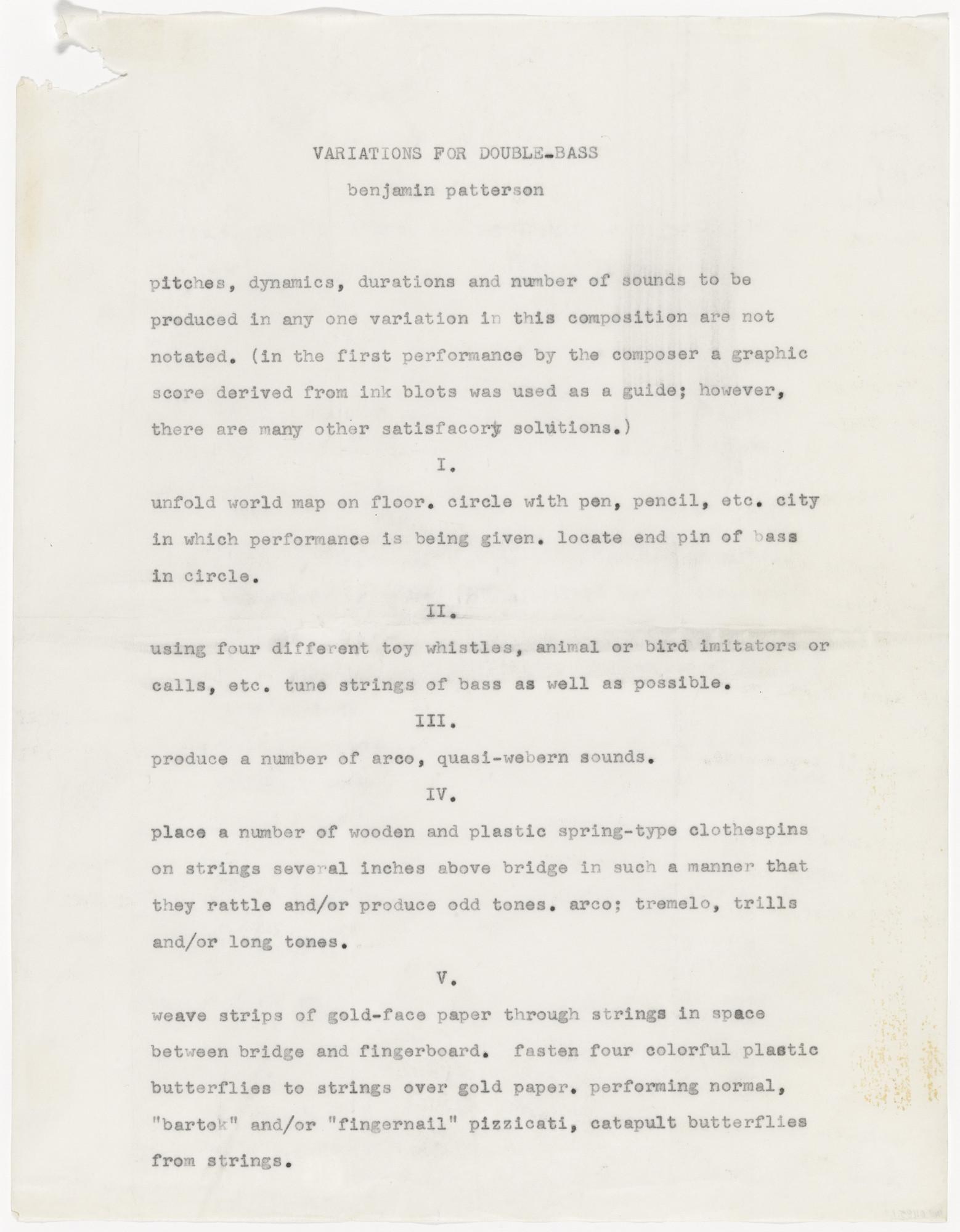 Variations for Double-bass, 1961
performed in Cologne.
Benjamin Patterson's Variations for Double Bass, 1961, performed by Damon Smith
The concert was part of the exhibition Benjamin Patterson: Born in the State of FLUX/us November 6, 2010 – January 23, 2011 at the Contemporary Arts Museum Houston.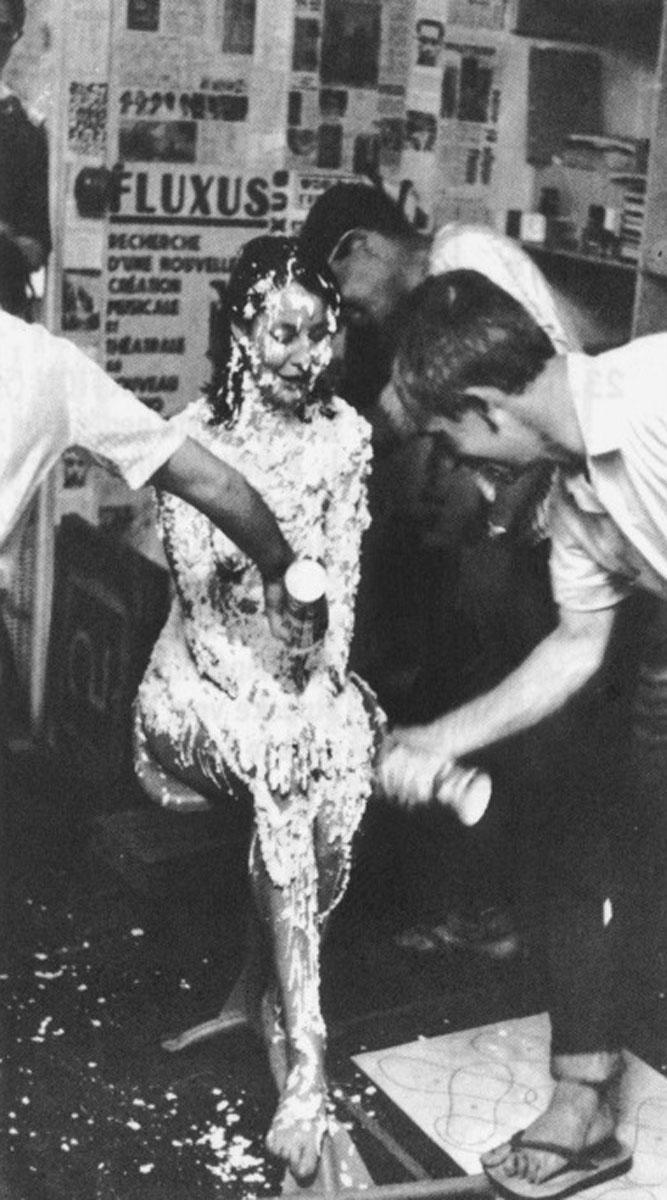 Lick Piece, 1964
performance, Canal Street, New York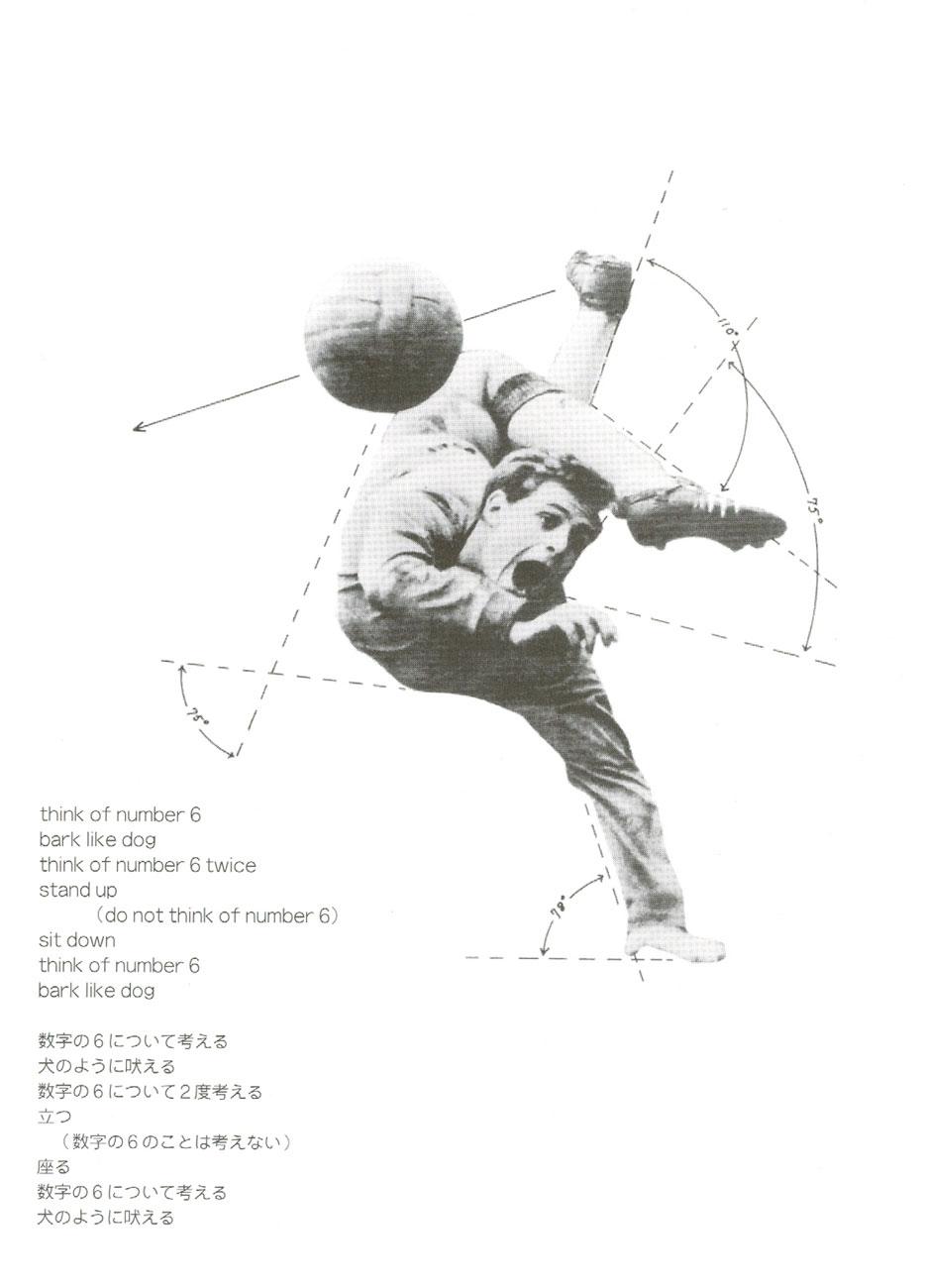 Methods and Processes, 1962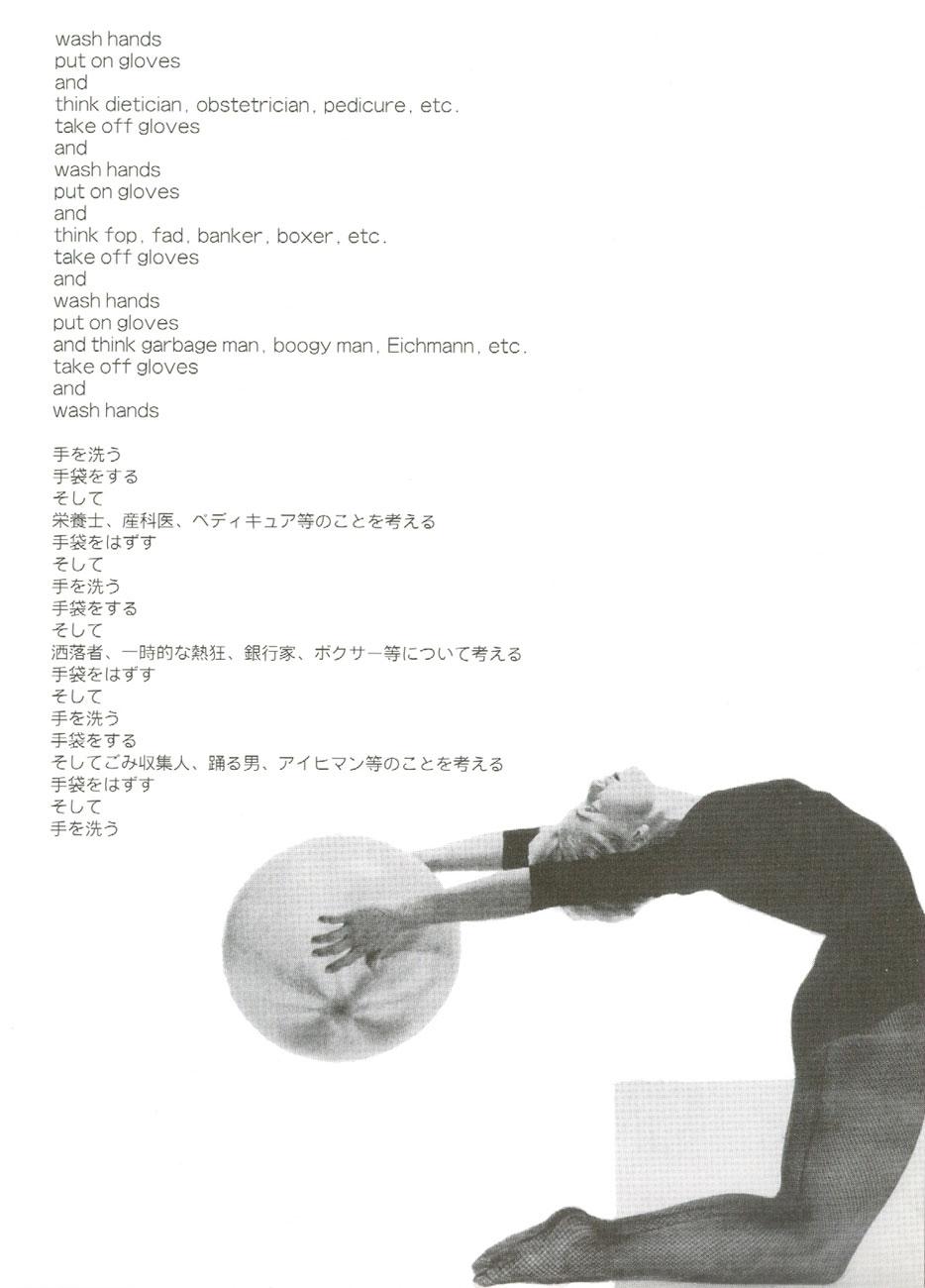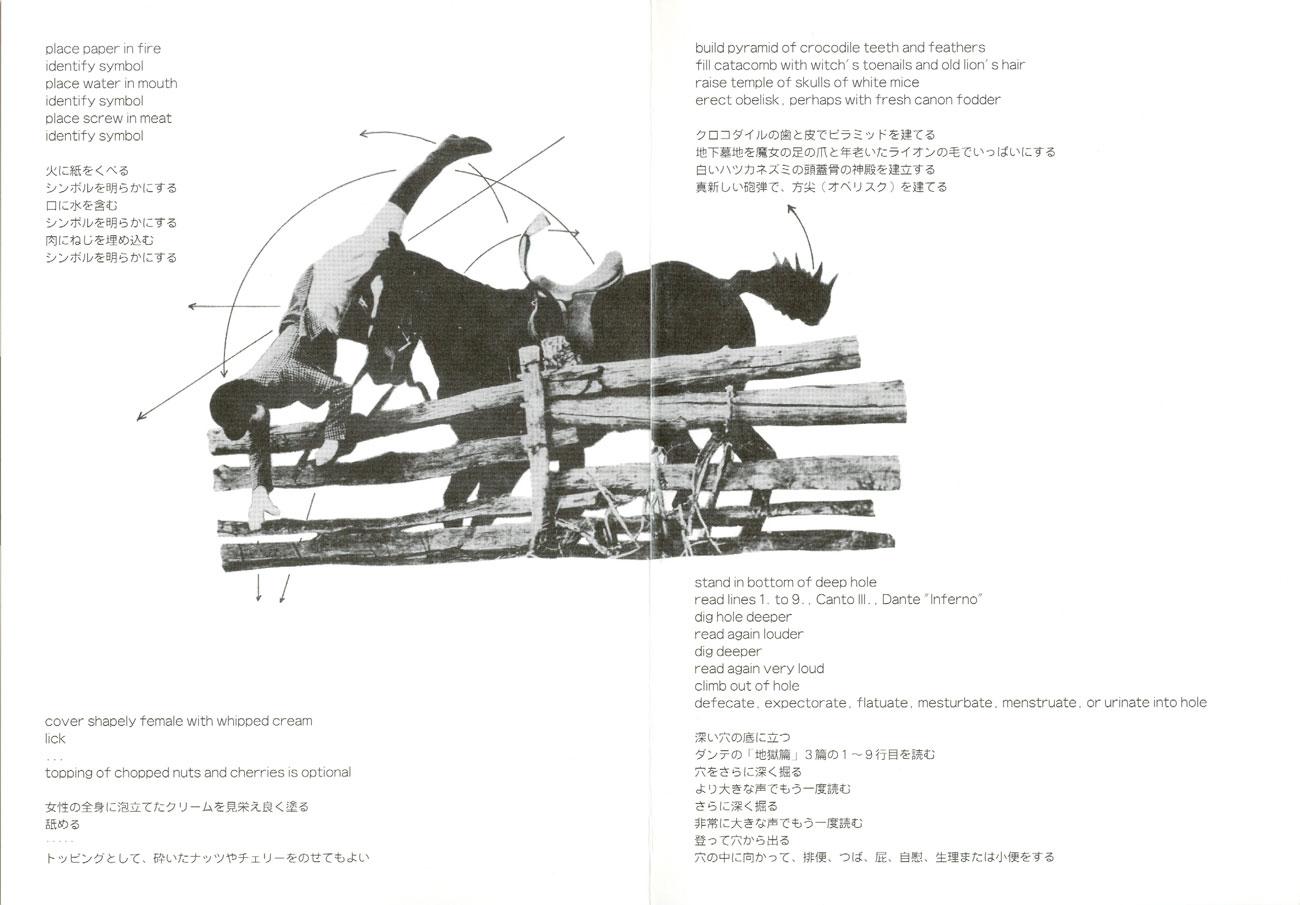 My Grand 70th Birthday Party Tour, 2003
ink on paper, plastic, mixed media, 59.5 x 82.5 cm.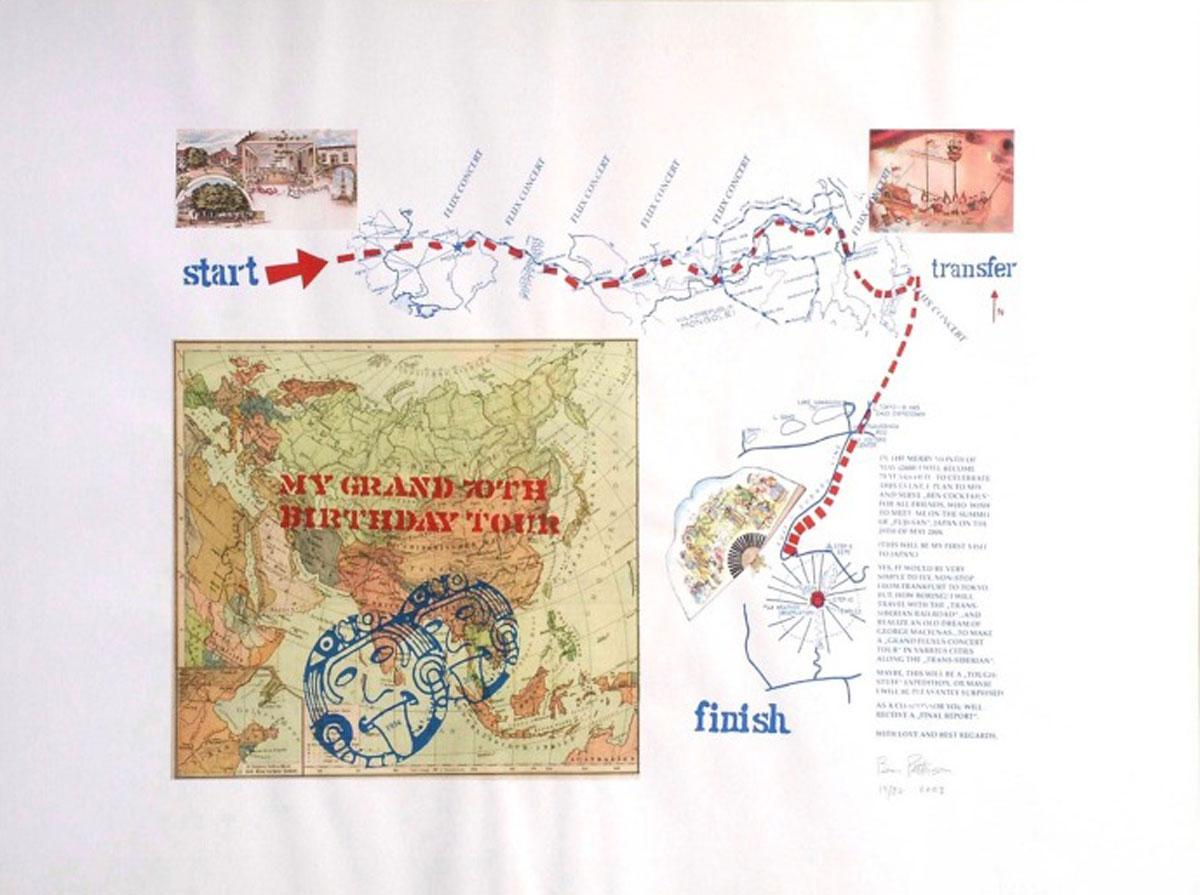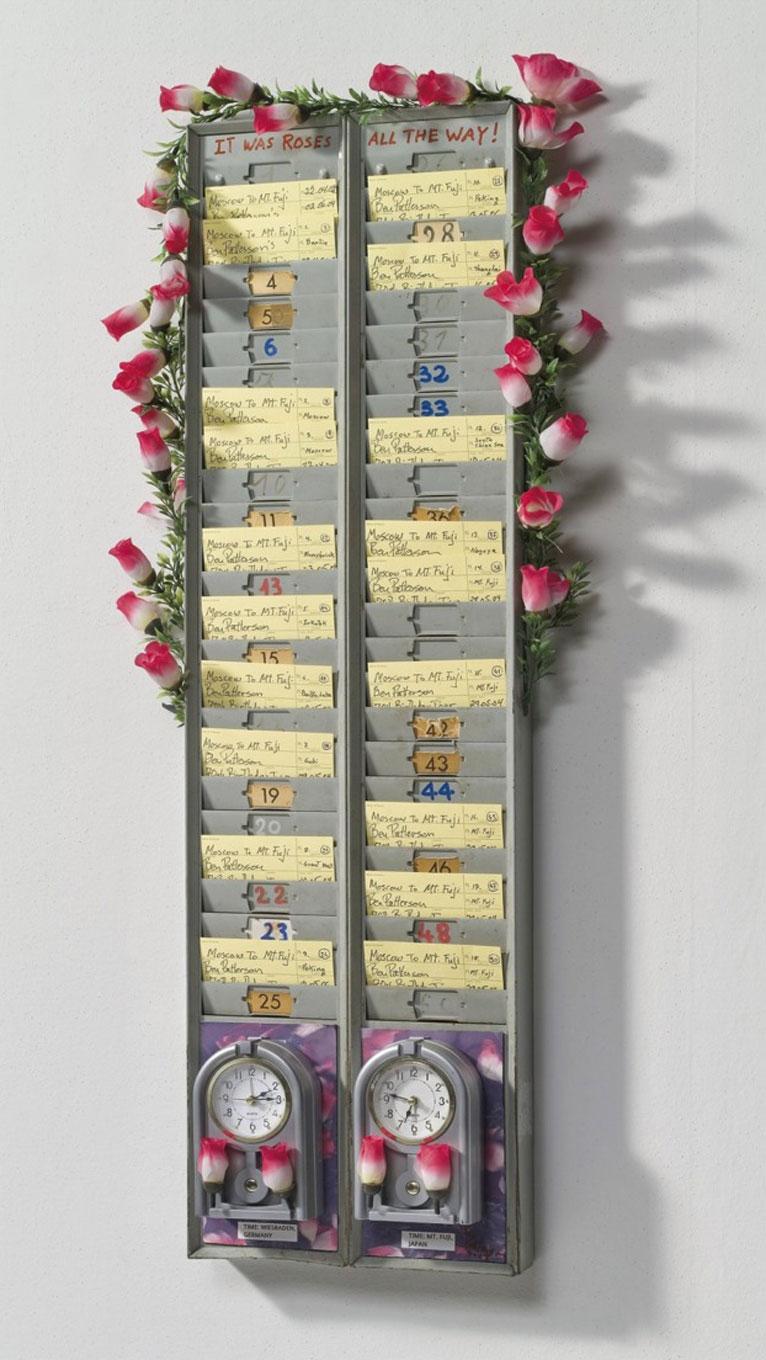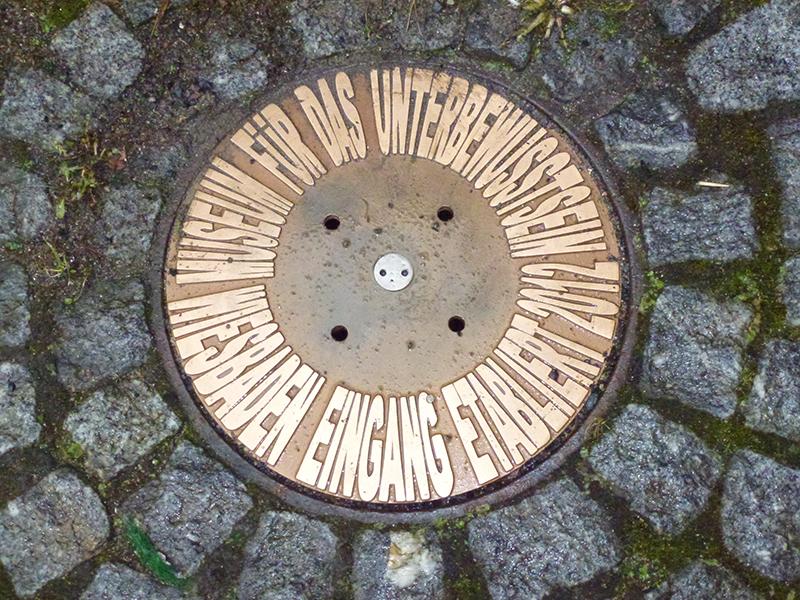 Museum for the Subconscious, Entrance Wiesbaden, 2012
When Elephants Fight, It Is the Frogs That Suffer, 2016-17
sonic graffiti, sixteen channel video installation
Byzantine and Christian Museum (Gardens), Athens, documenta 14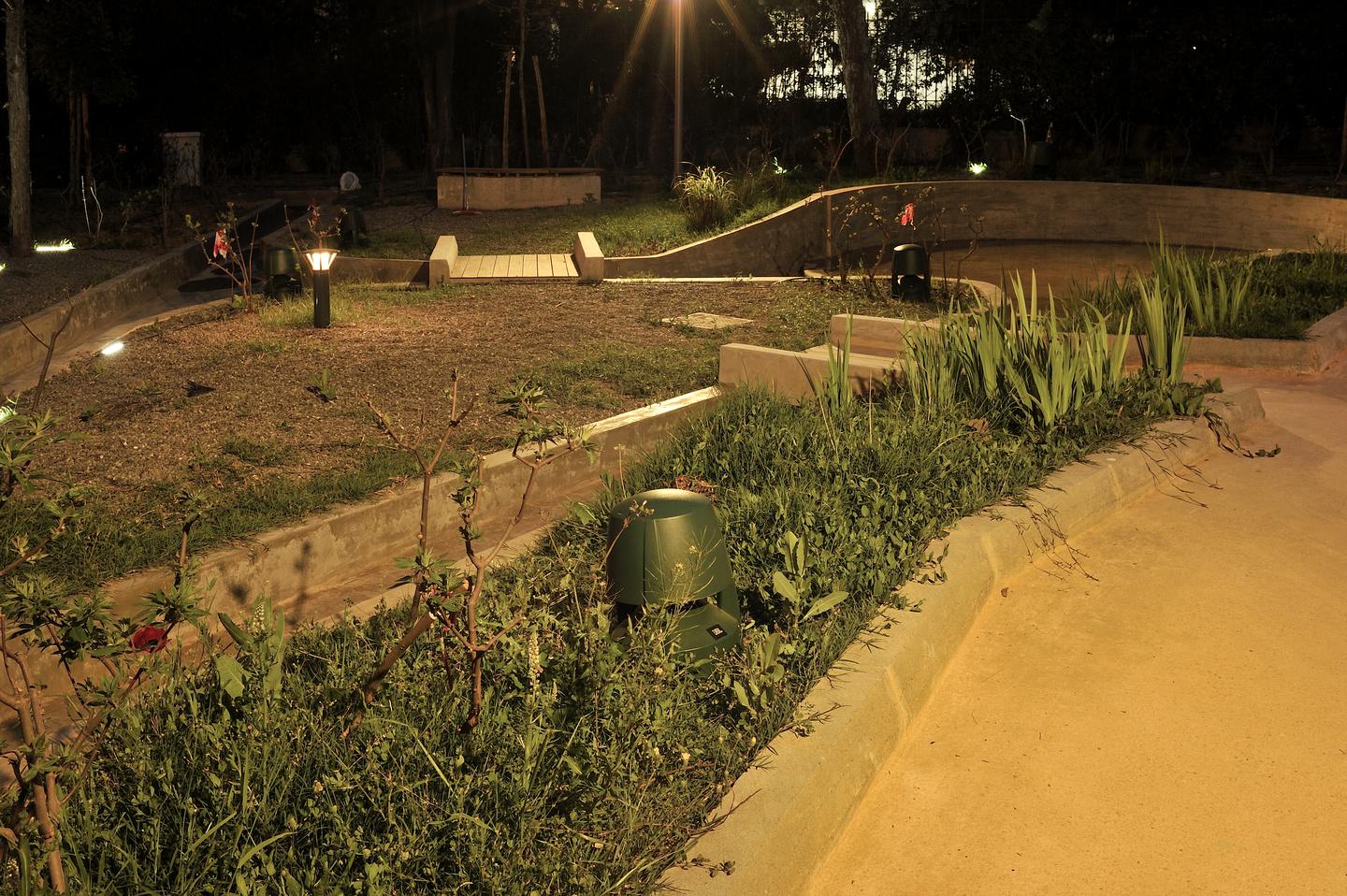 Digital Companion
An Ongoing- Offcoming Tale by Bonventure Soh Bejeng Ndikung
Anecdotes of That Which Is So Visible It Cannot Be Seen →