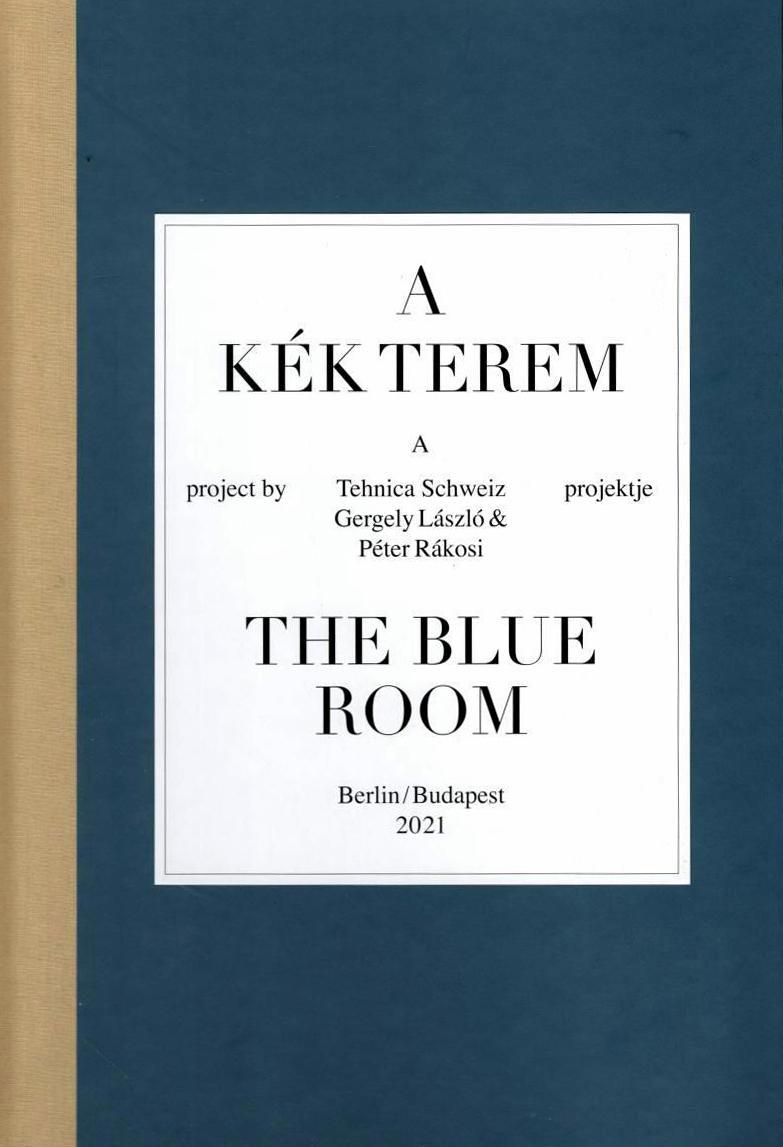 The Blue Room by the artistic duo Tehnica Schweiz (Gergely László and Péter Rákosi) is an installation comprising a film and a porcelain sculpture collection. The work is aimed at the re-examination of our relation to architectural and material cultural heritage, merging two stories: the story of the Hungarian Museum of Fine Arts's nineteenth century plaster cast collection of antique sculptures, and that of the eighteenth century synagogue of Tata, which served to house the life-size copies of antique sculptures for more than forty years.
The two longer essays in this volume examine The Blue Room project in terms of its different contexts: museology, politics of memory, and contemporary art. The Study To Do Something with It: Copy Management by art historian Hedvig Turai analyzes the transfer of The Blue Room installation in terms of the correlation between changing venues (Tata Synagogue, the Kiscell Museum's Church Hall) and discourses of memory. Cultural theorist Margaret Tali's essay Uncertain Futures in Unsettled Pasts: Tehnica Schweiz's The Blue Room discusses, among other things, the representational and educational role of 19th century plaster cast replicas of antique sculptures, as well as the recycling of Central European synagogues for the purposes of contemporary art. The essays are accompanied by a visual narrative composed of interior and object photos by Tehnica Schweiz along with stills from the film, following the film's dramaturgy.
The themes of The Blue Room project include the place, its spirit, its past, the "deletion" of the synagogue from memory, the classical copies and their newly reconstructed replicas. Every element of the film: the house, the walls, the pillars, the crumbling paint, the sculptures, the materials (plaster, porcelain, styrofoam, dust, etc.), and even the people all appear as characters of equal importance.
Our intention was to introduce the diverse layers of the building's history, as the collection's many figures vacate the space, which yields itself to our interventions

–Tehnica Schweiz
Through multiple levels of transfer and recycling, The Blue Room demonstrates the constant transformation of spatial and temporal dimensions of the vestiges of our history and art, while also addressing the future, as it makes an attempt to encourage thinking about the potential new purposes of a space divested of its function.
A project by
Tehnica Schweiz– Gergely László and Péter Rákosi
Edited by
Eszter Lázár and Tehnica Schweiz
Translation by
Dániel Sipos
Graphic design by
Till Gathmann
Printed by
EPC Press, Hungary
Hungarian, English
88 pages
20 x 30 cm
ISBN 978-3-948212-64-3