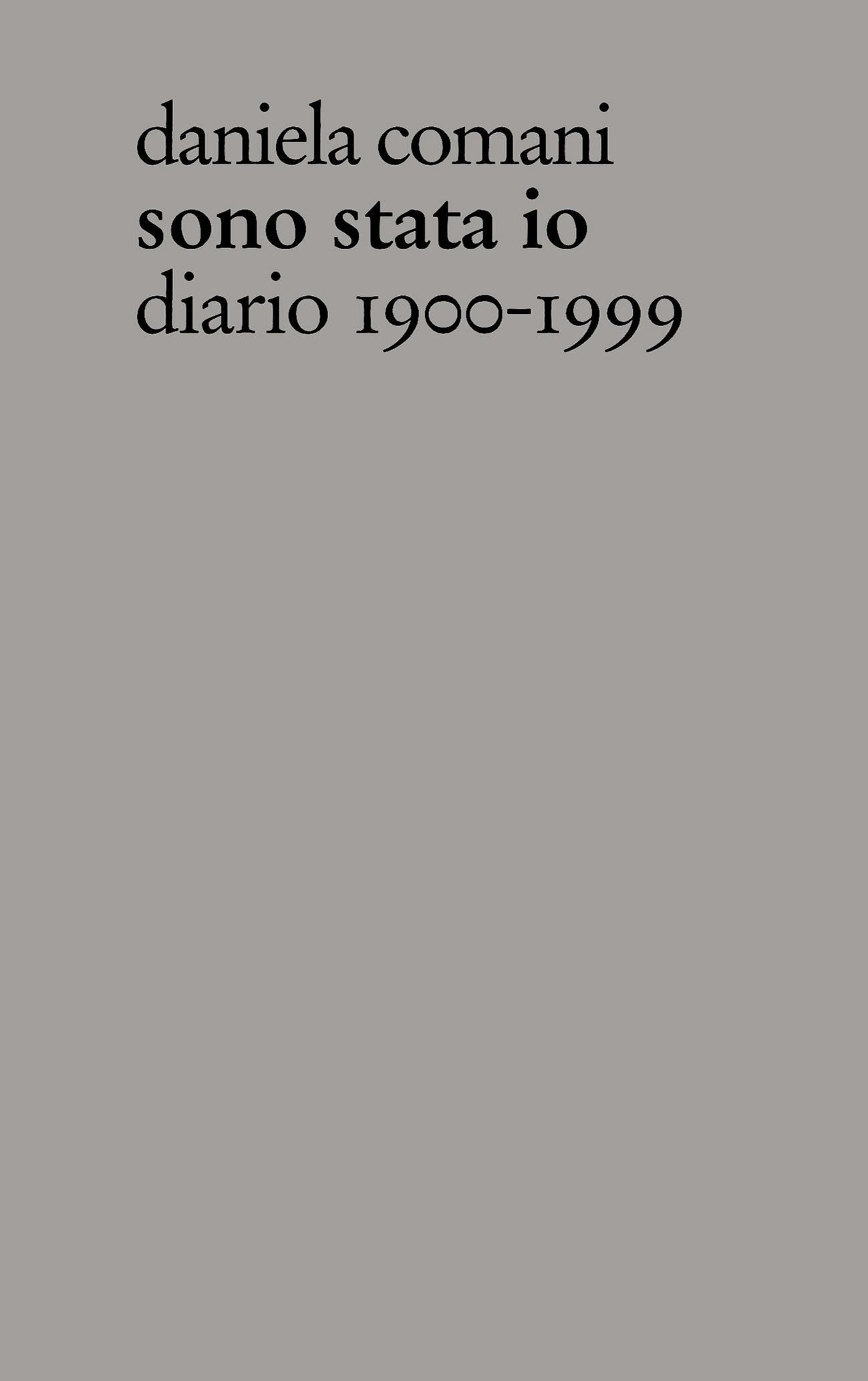 Sono stata io. Diario 1900-1999 di Daniela Comani è un diario dove sono riportati 366 giorni di un anno bisestile (dal 1 gennaio al 31 dicembre), fatti accaduti realmente nel secolo ventesimo. L'io narrante assume alternativamente il ruolo della vittima e quello dell'artefice, indentificandosi come autore/autrice – impossibile – dei fatti che hanno pregnato un secolo intero. Gli anni relativi ai giorni sono consultabili nella cronologia in appendice.
Oltre a questo libro, il progetto Sono stata io. Diario 1900-1999 è stato realizzato nel corso degli anni in diversi media: come installazione sonora (audio CD, 66 min.), come stampa digitale su materiale vinilico (300 x 600 cm) e correlativa installazione per pareti esterne (site specific), e come edizione nella versione su carta o tela (90 x 180 cm).
Scritto dall'artista dapprima in lingua tedesca: Ich war's. Tagebuch 1900-1999 è stato tradotto in italiano, inglese, francese, svedese e cinese.
Nel 2012 Sono stata io. Diario 1900-1999 è uscito anche come app per iOS disponibile in app store in quattro lingue (de, en, fr, it).
Sono stata io. Diario 1900-1999
Italian
Softcover
80 pages
12 x 19 cm
ISBN 978-3-943620-48-1
Feel like reading it on your
own electronic device?
Archive offers a 1 year subscription to all its books' pdf.
You will be able to easily download
and read them anywhere you want to.