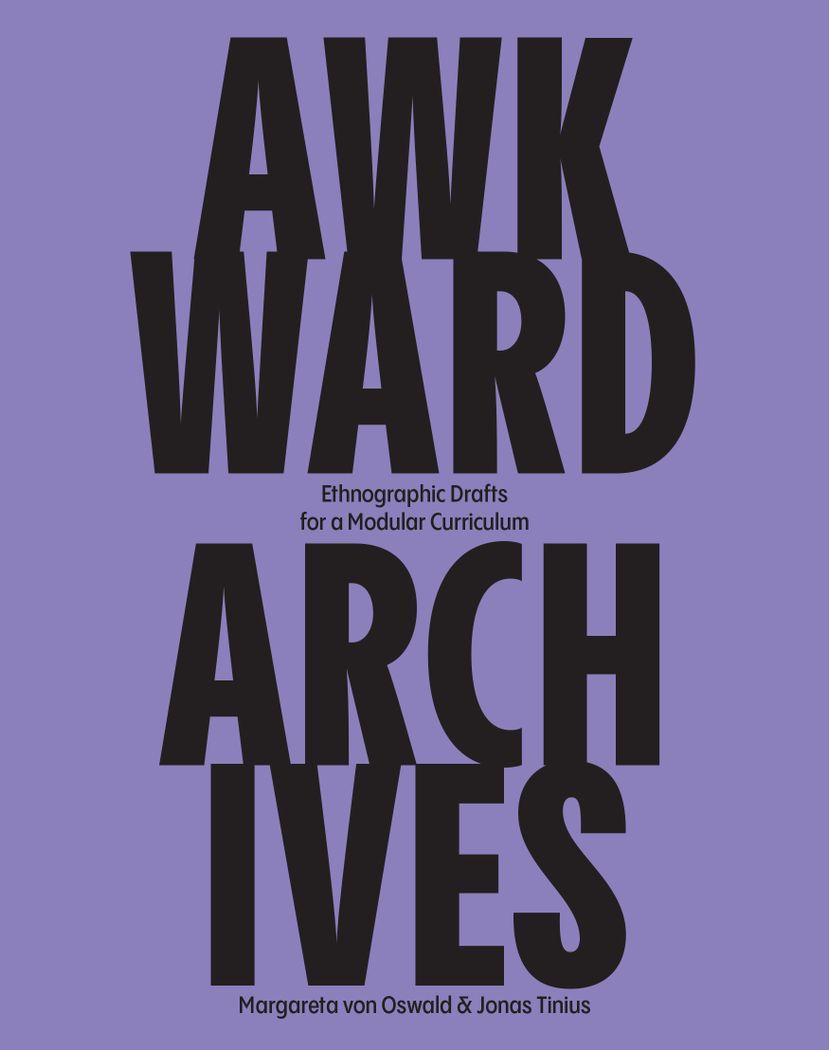 Awkward Archives proposes a manual for academic teaching and learning contexts. An ethnographic research approach is confronted with the demands of archival research as both disciplines challenge their inner logics and epistemologies. Through fieldwork and ethnographic tools and methods, both analogue and digital, the editors take various contemporary archival sites in Berlin as case studies to elaborate on controversial concepts in Western thought. Presenting as such a modular curriculum on archives in their awkwardness—with the tensions, discomfort and antagonisms they pose.
With case studies on Haus der Kulturen der Welt, the Hahne-Niehoff Archive and the Museum für Naturkunde Berlin, among others.
Awkward Archives.
Ethnographic Drafts for a Modular Curriculum
Edited by
Margareta von Oswald and Jonas Tinius
Translated by
Adrian Bridget (Interview Franka Schneider), Matthew James Scown (Interview Bernd Scherer)
Copy-Editors
Corinne Butta, Mia Jaccarini, Scott Pearsall
Printing & binding by
Bianca & Volta, Milan
The Nomadic Curriculum — A Manual Series
Series Editors
Stefan Aue, Lama El Khatib
Managing Editor
Natalie Ruhland
Project Administration
Anja Dunkel
Archive Books Editors
Chiara Figone, Sara Marcon
English
230 pages
23 x 28 cm
ISBN  978-3-948212-92-9
The Nomadic Curriculum — A Manual Series are publications by Haus der Kulturen der Welt (HKW). The series is part of The Whole Life. An Archive Project, a collaboration between Arsenal — Institute for Film and Video Art / Archive außer sich, Haus der Kulturen der Welt (HKW), Pina Bausch Foundation, and Staatliche Kunstsammlungen Dresden (SKD). It is part of HKW's project The New Alphabet, supported by the Federal Government Commissioner for Culture and the Media due to a ruling of the German Bundestag.