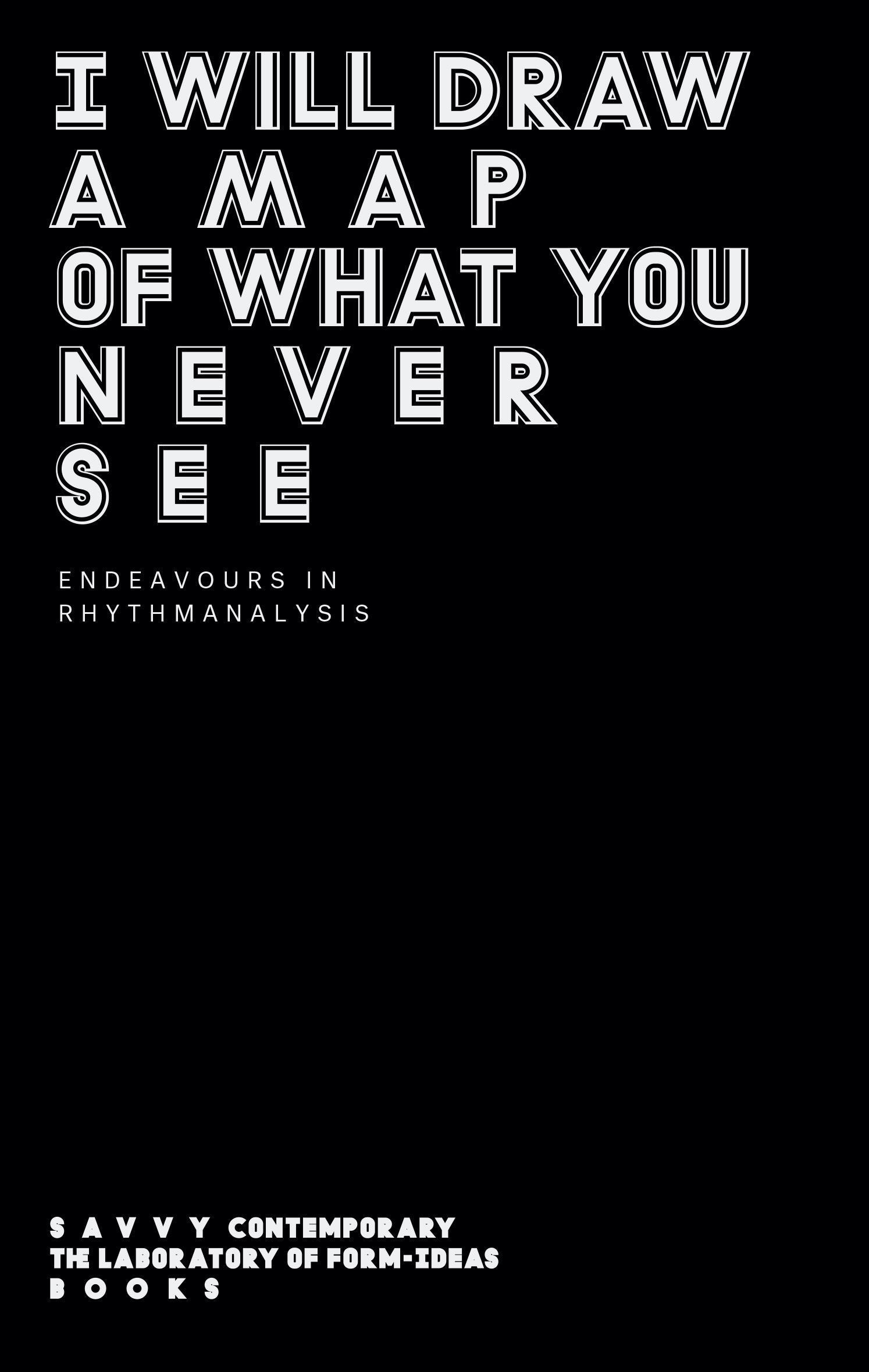 The series brings together SAVVY Books and Archive Books in a collaboration based on the shared interest in a multiplicity of knowledges beyond the Western canon and a commitment to foster critical discussions and forge new collaborations and coalitions. We like to think of the books in this series as "borderlands," to use an expression by Chicana poet and feminist Gloria Anzaldúa, by which we mean spaces where "a new story to explain the world and our participation in it" can be elaborated and told; spaces where epistemological disobedience (Walter Mignolo) and divergent thinking can be practiced. 
A gathering of the echoes, memories and findings after three years of research, performances, exhibitions and conversations within That, Around Which The Universe Revolves. On Rhythmanalysis of Memory, Times, Bodies in Space. With chapters in Lagos, Düsseldorf, Harare, Hamburg and Berlin, the SAVVY Contemporary project and publication bring together visual artists, urbanists, writers, photographers, performers, poets, and theorists to investigate the interrelations of space and time, memory, architecture and urban planning through and beyond Henri Lefebvre's concept of Rhythmanalysis.
This publication accompanies and expands That, Around Which The Universe Revolves. On Rhythmanalysis of Memory, Times, Bodies In Space — a SAVVY Contemporary project initiated by Bonaventure Soh Bejeng Ndikung, that unfolded between 2016–2018 in five chapters in Lagos, Düsseldorf, Harare, Hamburg, and Berlin in collaboration with Gintersdorfer/Klaßen, QDance Center, FFT Düsseldorf, Njelele Art Station, Kampnagel Hamburg and HAU Hebbel am Ufer.
The title of this publication is inspired by Kei Miller's poem "The Cartographer Tries to Map a Way to Zion".
Contributions by Bonaventure Soh Bejeng Ndikung, Elena Agudio, Anna Jäger, Saskia Köbschall, Trinh T. Minh-ha, Dorothée Munyaneza, Gintersdorfer / Klaßen, Jacques Coursil, Akinbode Akinbiyi, Thulile Gamedze, Tinofireyi Zhou, Christian Nyampeta, Awilda Sterling, Greg Tate, Kathrin Tiedemann and Jan Lemitz, Annemie Vanackere, Ricardo Carmona (HAU Hebbel am Ufer), Qudus Onikeku, Percy Zvomuya, AbdouMaliq Simone, Lucia Nhamo, Caroline Spellenberg (Kampnagel Hamburg), Noa Ha, Tracey Rose
The whole universe revolves
around rhythm, and when
we get out of rhythm,
that's when we get into trouble.
SAVVY Contemporary – The laboratory of form-ideas was founded in 2009 by Bonaventure Soh Bejeng Ndikung as an art space, discursive platform, place for good talks, foods and drinks – a space for conviviality. It situates itself at the threshold of notions of the West and non-West, to understand and deconstruct them. SAVVY Contemporary has realized a kaleidoscope of art exhibitions, performances, film screenings, lectures, concerts, readings, talks, dances. The independent space has also established a participatory archive on German colonial history, a performance arts documentation centre, a library, a residency program, as well as educational projects with schools. SAVVY Contemporary engages in its neighborhood's history and socio-political realities which are entangled with the reflections and discourses of the project.