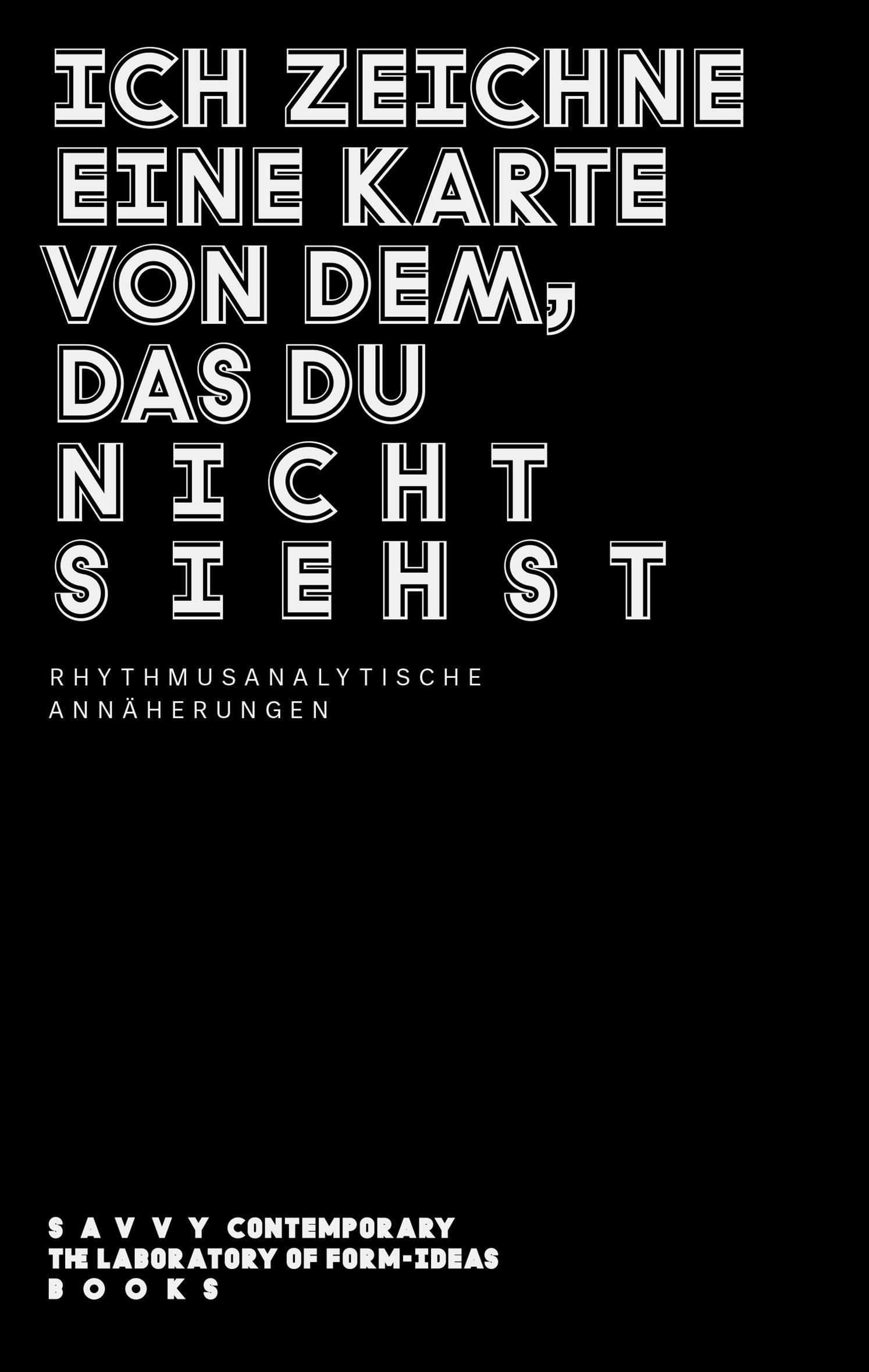 Diese Buchreihe verbindet SAVVY Books mit Archive Books in einer Zusammenarbeit, die auf dem gemeinsamen Interesse an der Vielfalt von Wissensformen jenseits des westlichen Kanons beruht und der Verpflichtung, kritische Diskussionen zu unterstützen und neue Kooperationen und Koalitionen zu schmieden. Die Bücher in dieser Serie betrachten wir als "Grenzgebiete" (original "Borderlands"), um einen Ausdruck der Chicana-Poetin und Feministin Gloria Anzaldúa zu verwenden, womit wir jene Räume meinen, in denen eine "neue Geschichte zur Erklärung der Welt und unserer Teilhabe an ihr" entwickelt und erzählt werden kann; Räume, in denen epistemologischer Ungehorsam (Walter Mignolo) und divergentes Denken praktiziert werden können.
Eine Versammlung von Echos, Erinnerungen und Erkenntnissen aus drei Jahren Forschung, Performances, Ausstellungen und Gespräch im Rahmen von That, Around Which The Universe Revolves. On Rhythmanalysis of Memory, Times, Bodies in Space. Mit Kapiteln in Lagos, Düsseldorf, Harare, Hamburg und Berlin bringen Projekt und Publikation von SAVVY Contemporary Künstler*innen, Stadtplaner*innen, Schriftsteller*innen, Photograph*innen, Performer*innen, Dichter*innen und Theo- retiker*innen zusammen, um die Beziehungen von Raum und Zeit, Erinnerung, Architektur und Städteplanung zu untersuchen, wobei Henri Lefebvres Konzept der Ryhthmusanalyse eingesetzt und weitergedacht wird.
Diese Publikation begleitet und erweitert That, Around Which The Universe Revolves. On Rhythmanalysis of Memory, Times, Bodies In Space – ein von Bonaventure Soh Bejeng Ndikung initiiertes SAVVY Contemporary Projekt, das zwischen 2016–2018 in fünf Kapiteln in Lagos, Düsseldorf, Harare, Hamburg und Berlin in Zusammenarbeit mit Gintersdorfer/Klaßen, QDance Center, FFT Düsseldorf, Njelele Art Station, Kampnagel Hamburg und HAU Hebbel am Ufer stattfand.
Der Titel dieses Buches ist inspiriert von Kei Miller Gedicht "The Cartographer Tries to Map a Way to Zion".
Ich Zeichne Eine Karte Von Dem,
Das Du Nicht Siehst
Rhythmus-Analytische Annäherungen
Mit Beiträgen von Bonaventure Soh Bejeng Ndikung, Elena Agudio, Anna Jäger, Saskia Köbschall, Trinh T. Minh-ha, Dorothée Munyaneza, Gintersdorfer / Klaßen, JacquesCoursil, Akinbode Akinbiyi, Thulile Gamedze, Tinofireyi Zhou, Christian Nyampeta, Awilda Sterling, Greg Tate, Kathrin Tiedemann and Jan Lemitz, Annemie Vanackere, Ricardo Carmona (HAU Hebbel am Ufer), Qudus Onikeku, Percy Zvomuya, AbdouMaliq Simone, Lucia Nhamo, Caroline Spellenberg (Kampnagel Hamburg), Noa Ha, Tracey Rose
Published by Savvy Contemporary
in collaboration with Archive Books
Das ganze Universum
dreht sich um Rhythmus,
und wenn wir aus dem
Rhythmus kommen,
geraten wir in Schwierigkeiten.
SAVVY Contemporary – The laboratory of form-ideas wurde 2009 von Dr. Bonaventure Soh Bejeng Ndikung gegründet als Kunstraum, Plattform für Diskurse, Treffpunkt für gute Gespräche, Gerichte und Getränke – ein Ort gemeinschaftlicher Gastlichkeit. SAVVY verortet sich an der Schwelle zwischen Konzepten vom Westen und Nicht-Westen, um diese zu verstehen und zu dekonstruieren. Es hat eine Vielzahl an Projekten durchgeführt – Ausstellungen, Performances, Filmvorführungen, Vorträgen, Konzerten, Lesungen, Diskussionsrunden, Tanz. SAVVY Contemporary hat ein partizipatives Archiv für deutsche Kolonialgeschichte aufgebaut sowie ein Dokumentationszentrum für Performance-Kunst, eine Bibliothek und ein Residenzprogramm. Der Kunstraum kooperiert in Bildungsprojekten mit Schulen und beschäftigt sich mit Geschichte und soziopolitischen Realitäten seiner Nachbarschaft, die mit den Überlegungen und Diskursen des Projekts eng verflochten sind.