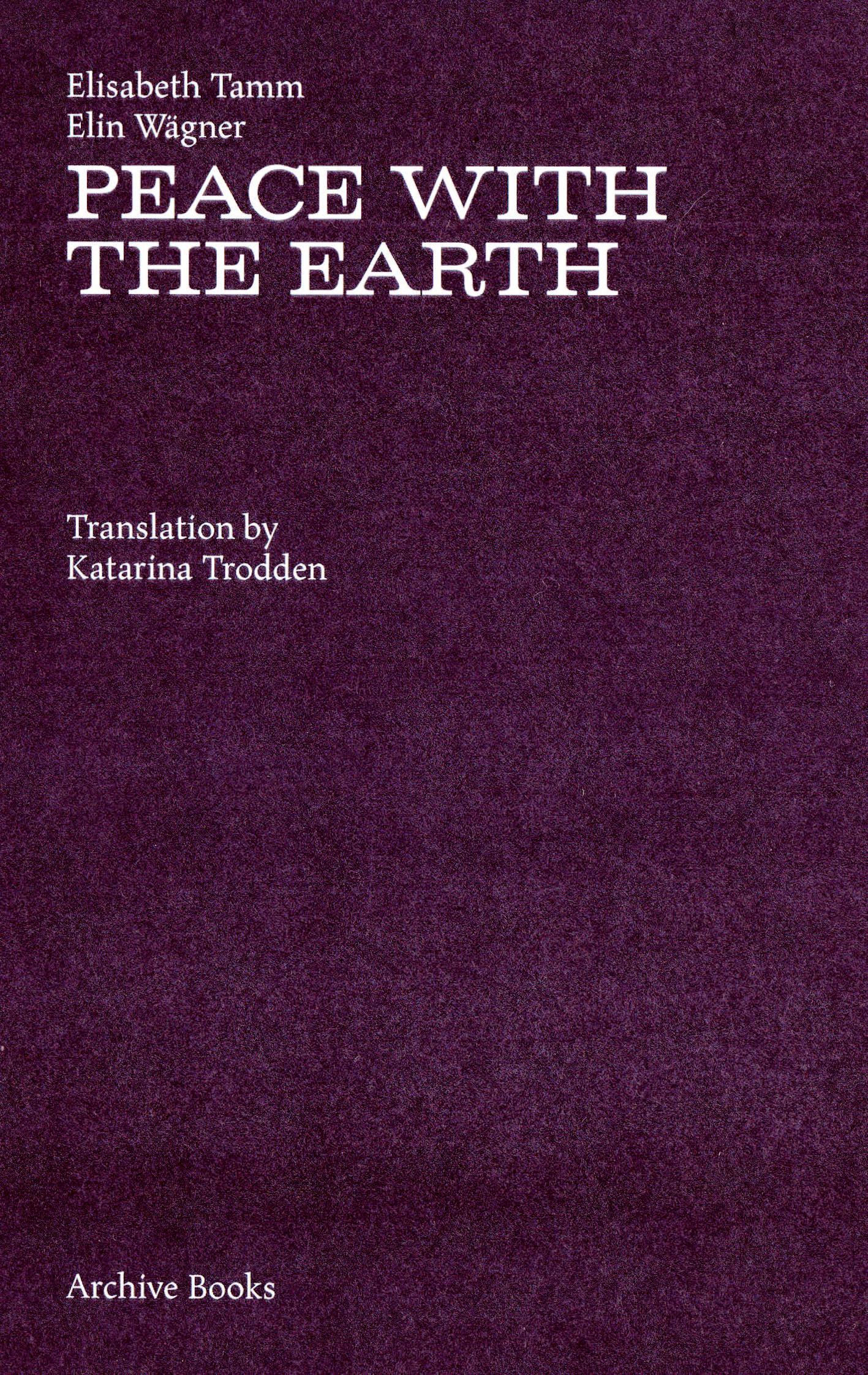 The pamphlet Peace with the Earth (Fred med jorden) was published by the Swedish suffragettes and peace activists Elisabeth Tamm and Elin Wägner in 1940, just after the outbreak of the Second World War. Elisabeth Tamm (1880–1958) served as one of the first women in parliament and was an organic farmer. Elin Wägner (1882–1949) worked as a writer and activist on matters of women's rights, peace, and ecology, and was a member of the Swedish Academy. The authors' observations and proposals connect questions of agriculture to those of custody of land and habitats, where the 'arrogant desire' to own land must be overcome.
This English translation of this pamphlet enables a wider access to the informed and lively debate on ecology, agriculture and our relationship with the land, as it was raised by feminists, ecologists and peace activists in Scandinavia during the first half of the 20th century. The arguments gathered in Peace with the Earth are even more relevant today, as they bring depth to pressing issues regarding the collapse of ecosystems caused by over-intensive farming methods.
Peace with the Earth is part of a series of publications that investigate agricultural narratives and practices initiated by artist, writer and curator Åsa Sonjasdotter. The first book in the series, Peace with the Earth – Tracing Agricultural Memory, Refiguring Practice, published in 2019.
Peace on earth and a new and peaceful relationship with the earth are inseparable.
This publication goes back to the early 1920s. Those involved were members of a group of women who had come to realize that they, as politically aware citizens who cared for humankind, had something to say, something that could not be found in the political programme with which their party was wholly satisfied. In the beginning, these women thought it would suffice to merely re-organise the various items on the agenda by moving the items that the male authors had placed at the bottom – the population issue, for example – to the top. However, as they began to move them around, they found it necessary to add their own experiences and demands. Having begun, they became caught up in the work for many years to come. They divided some of the tasks among themselves according to each and everyone's particular interests and occupation/profession, but in the end they came to the conclusion that it is not possible to work on separate solutions to problems associated with peace, land distribution, healthcare, population or education. Each must be considered in relation to humankind's affinity with the earth, with life and the world around us. This involves a paradigm shift and all that it entails in terms of social change.