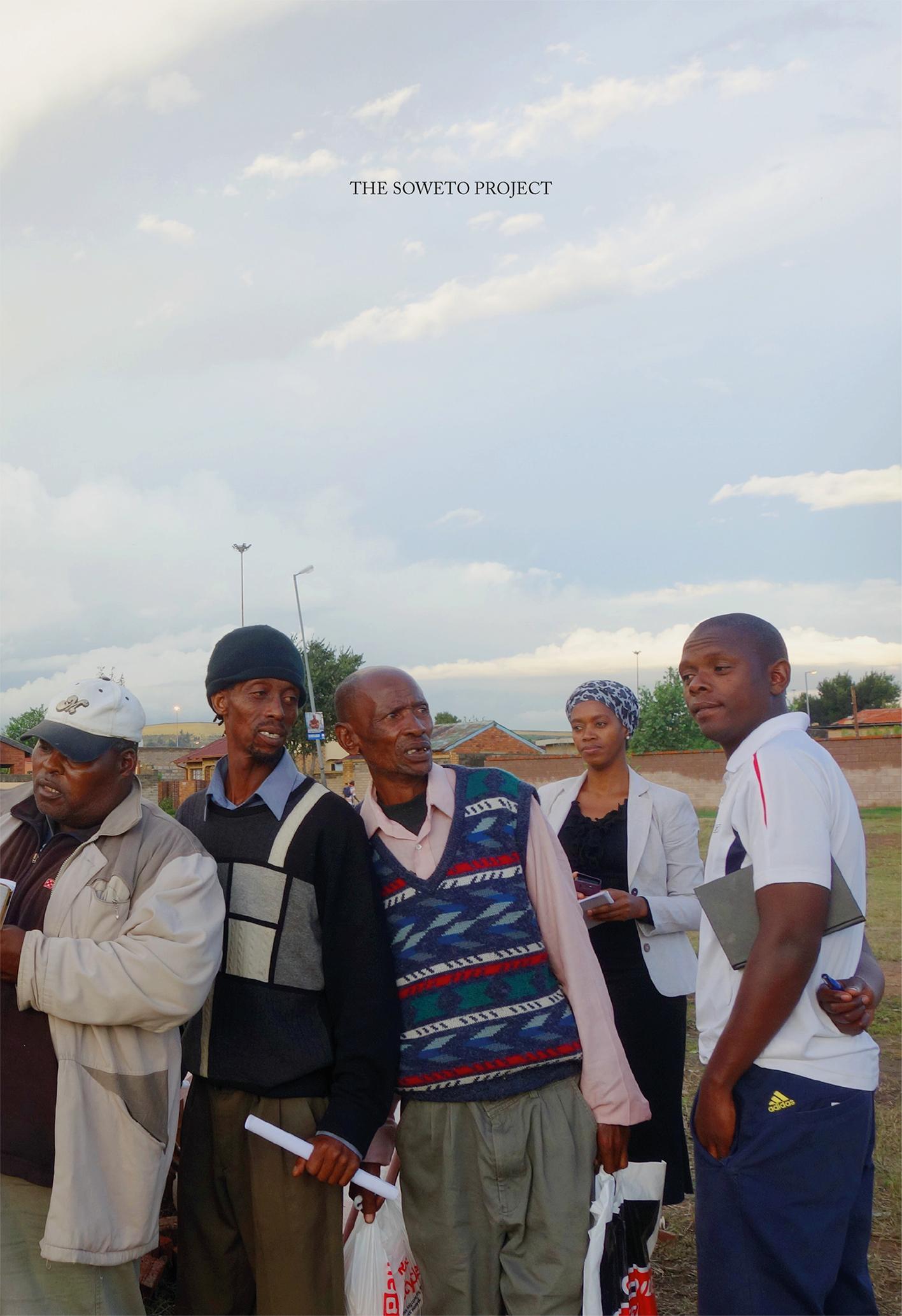 From the middle of January to the end of March 2014, the class Design for the Living World lived and worked in Soweto. They developed two projects in two neighbourhoods in Soweto: Ubuntu Park in Orlando East and the Primary School Vegetable Gardens in Noordgesig.
The Soweto Project began a year earlier, when Stefan Horn of the Berlin-based art association urban dialogues invited our class at the Hochschule für bildende Künste Hamburg to join the Nine Urban Biotopes project. The basic idea was for us to stay in Soweto for three months and work closely with the local community. The idea of a three-month long residency struck a chord with us, as we believe that participatory projects cannot be achieved in a short time. The 9UB project involves nine cities – five in Europe and three in South Africa – and promotes the sharing and exchange of objectives, knowledge, and practices through a diverse group of grass-roots urban development projects. It seeks to establish trans-local and trans-continental dialogue between socially engaged art projects and the existing social activities in these nine "urban biotopes".
Stefan Horn, the 9UB curator, gave us great introductions to the Soweto community, such as the amazing Queen Riba, a ward counsellor, and Mike Makwela, the programme manager at PlanAct, who is well connected in the community. He put us in touch with Sannah Ndlovu, who was our host during our entire stay in Soweto. A ward committee member and activist, Sannah became part of our project for the simple reason that we lived in her house and discussed our challenges, misconceptions and successes around her table every day. She became a true friend and the best collaborator one could imagine. Terry Kurgan, the 9UB co-ordinator on behalf of Goethe Institut South Africa, gave us invaluable support throughout the project. Christian von Wissel, who was evaluating the project, and Caroline Wanjiku Kihato, who was writing an e-book for 9UB, joined us during our last days in Soweto and offered us great insights about our practice. The "integrated reporter" Griffin Maseko and Sihle Ngwenya became close collaborators and friends. The construction of the platform would not have been possible without the activist and construction worker Themba Skosana.
There were many residents with whom we worked closely. In Orlando East we want to thank especially K. B. Patrick Moshebi, Paulina Khomo, Bongani Lukele, Sophie Luthuli, Eunice "Mama U" Ramont, Gloria Makwela, Khaya Magi, Alfred Malahlela, Zithulele Malinga, Peter Mazibuko, Swazi Mgaga, Tshenolo Mokhele, Jason Monareng, Timothy Mosebi, Lebo Nkosi, Gift Nzama, Re loe Wessi, and Valentine Xhasa. In Noordgesig we want to thank Cindy Tsotsotso, the principal of Noordgesig Primary School; Je rey Hughes, our garden consultant; Captain Donovan and Elisabeth of the Boys Brigade; Sister Glover and pastor and community leader Abdul Latif.
Equally important, the overall cultural scene of Soweto and Johannesburg was an inspiration to us – and during the Soweto Street Festival we became a part of it. Katharina Rohde and Thiresh Govender of the Johannesburg design studio UrbanWorks gave us insight into the public space in Johannesburg through their Celebrating Public Spaces project. Special thanks go also to Jhono Bennett of 1:1 Agency of Engagement, who inspired us with the Slovo Park project and influenced the structural solutions for the Ubuntu Park platform. We also discussed the Soweto Project with architecture students at Wits University and their professor, Hilton Judin, as well as many others.
Last but not least, our residency received generous nancial support from the Culture Programme of the European Union and the Karl H. Ditze Stiftung (through HFBK Hamburg). is publication would not have been possible without the invitation from Marco Scotini, curator of the exhibition Vegetation as a Political Agent at Parco Arte Vivente in Turin, Italy.
Marjetica Potrč and Design for the Living World, Hamburg, June 2014
Feel like reading it on your
own electronic device?
Archive offers a 1 year subscription to all its books' pdf.
You will be able to easily download
and read them anywhere you want to.