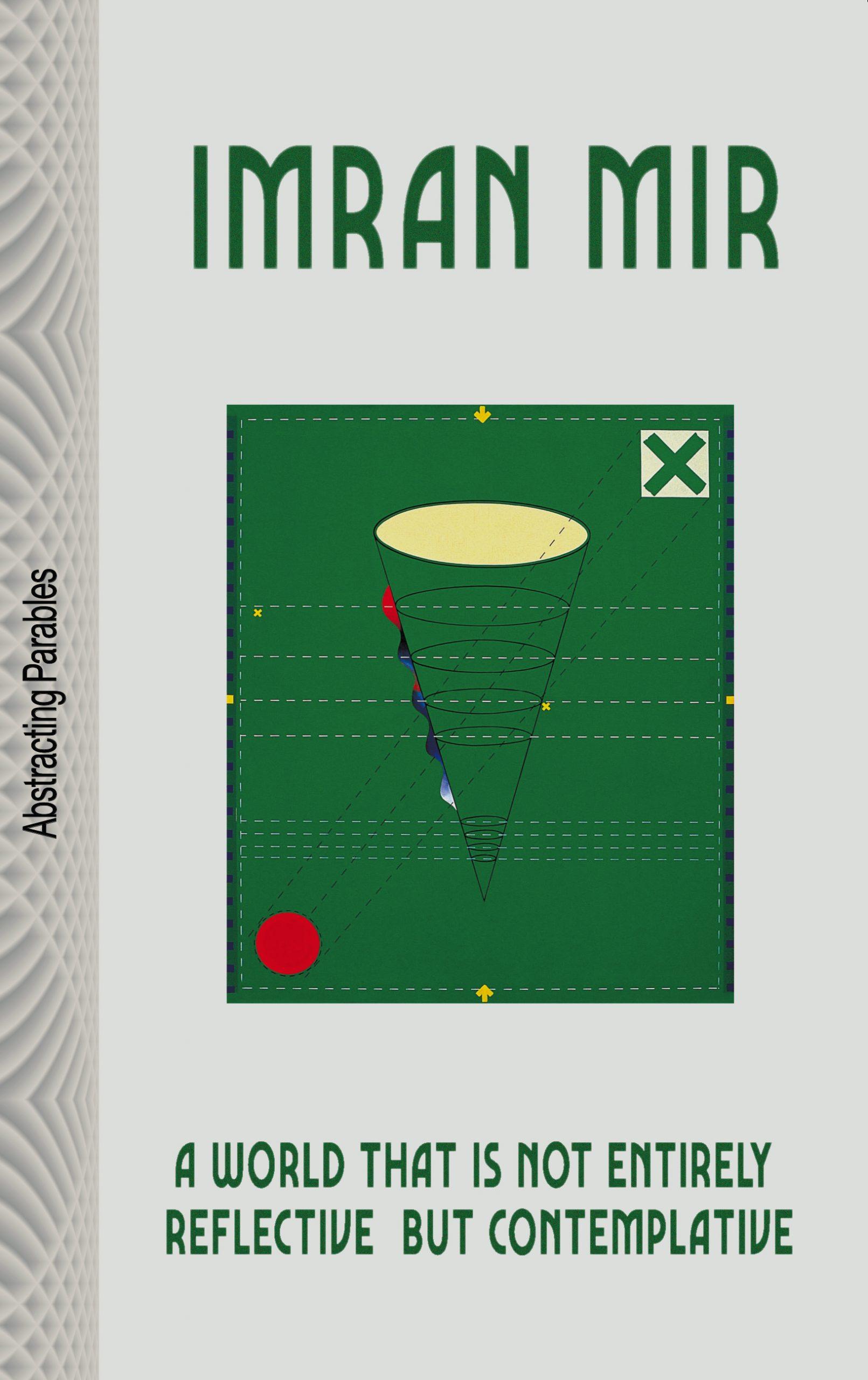 Imran Mir's (1950-2014) oeuvre can be interpreted as a constant refusal to provide comprehensive elaboration beyond what one experiences. The act of contemplation is a guiding principle to interpreting Imran Mir's work, an approach that reverberates into a practice that grew out of conversations with a community of artists, activists, poets, relatives, and other thinkers in Karachi.
Non-figurative, non-representational, geometrical and very bold, Imran Mir's works can be read as theorems and positions on multiple modernisms and abstractions. Without being a critique or a response, he played with the rules, bypassing and expanding them to other realms to explore ways of being, ways of knowing time and space outside of the confinements of the West.
Imran Mir – A World that is not Entirely Reflective but Contemplative
Edited by
Amal Alhaag, Aude Christel Mgba, Bonaventure Soh Bejeng Ndikung, Gwen Parry, Ibrahim Cissé, Krista Jantowski, Zippora Elders
With editorial support by
Elisa Larkin Nascimento, Elmyra van Dooren, Nighat Mir, Peter Wapperom
Translations by
Goia Mujalli, Jake Schneider, Siji Jabbar, Sita Dickson Littlewood
Copy-editing by
Ibrahim Cissé with additional support from Dieuwertje Hehewerth
Proofreading by
Dieuwertje Hehewerth
Designed by
Sophie Douala
Typesetting by
Sara Marcon, Archive Books
Printed by
Bianca & Volta, Milan
English
112 pages
15.5 x 23.5 cm
ISBN: 978-3-949973-08-6
Initiated by
Bonaventure Soh Bejeng Ndikung
These readers are published in conjunction with Abstracting Parables (July 1 – October 16, 2022), which consists of an exhibition presented as a triptych and a sonic journey through guides, scripts, rituals, and murmurings. It brings together
the artistic positions of Sedje Hémon (1923-2011), Abdias Nascimento (1914-2011) and Imran Mir (1950-2014).
It is curated by Amal Alhaag and Aude Christel Mgba with the support of Zippora Elders, Krista Jantowski and Stedelijk curator Claire van Els, under the artistic direction of Bonaventure Soh Bejeng Ndikung for sonsbeek20→24 and Rein Wolfs for Stedelijk Museum Amsterdam.
The exhibition is framed within the quadrennial sonsbeek20→24 "Force Times Distance: On Labour and Its Sonic Ecologies," Arnhem, the Netherlands.
Abstracting Parables is developed in partnership with the Sedje Hémon Foundation, Afro-Brazilian Studies and Research Institute (IPEAFRO) and the Imran Mir Art Foundation. The exhibition is a joint partnership between Stedelijk Museum Amsterdam and Stichting Sonsbeek.