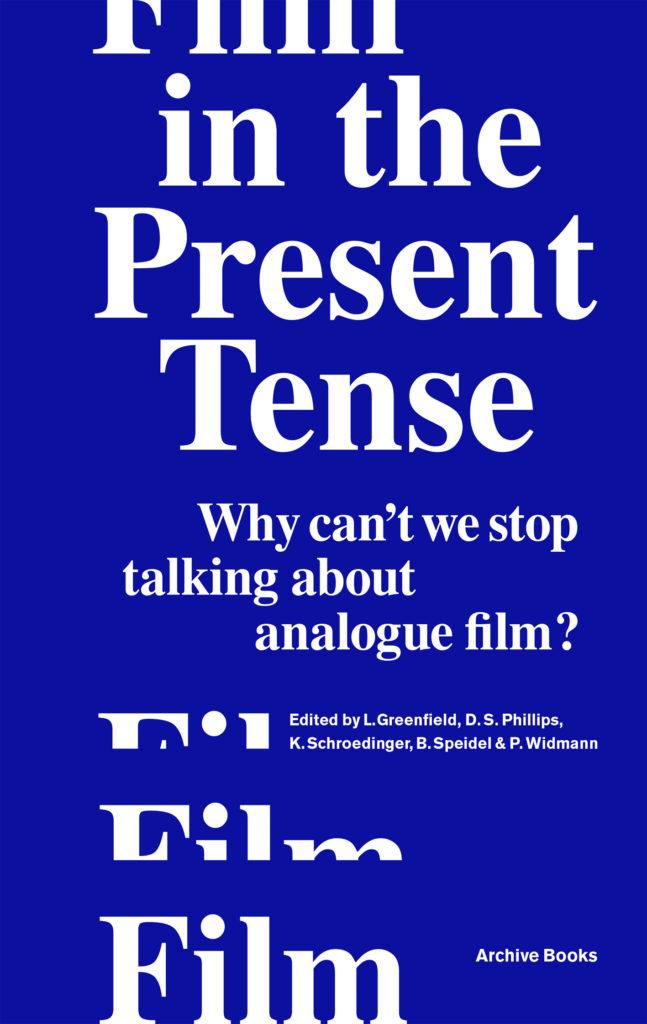 This book brings together contributions from participants and guests of Film in the Present Tense – International Symposium on Current Developments in Analog Film Culture, held in Berlin. It reflects a contemporary discussion around the use, value and purpose of analogue film from a multiplicity of perspectives: artists, filmmakers, scholars, archivists, curators, technicians and manufacturers. Film in the Present Tense intends to provide a documentation of the collective momentum that characterized the symposium and it responds to the persistent desire to keep talking about analogue film.
Organized by LaborBerlin in collaboration with Filminstitut Udk Berlin
Film in the Present Tense
Why can't we stop talking
about analogue film?
The duality of analogue vs digital in the context of film practices doesn't really fit when read literally. "Analogue" means the continuous change of values a "digital" the discrete quantitation of values.
LaborBerlin started in 2005 as Uriel Lab, founded in Berlin by a group of film enthusiasts. While analogue film practice was steadily gaining importance the members gave lectures and workshops in and around Berlin. Finally in 2008 they redefined as LaborBerlin. The association is a non-profit, independent, collectively run film lab, open to anyone interested in self-organization, collective work and analogue film practices. It embraces an experimental and DIY craft approach to film production with a mission to support the use of film outside the commercial film industry. Free from restrictions and conven-tions, the lab has a non-hierarchical structure. Anybody can become a member, use the space to process their own film material and participate in the variety of events, workshops and activities that take place all year round – locally, internationally and interdisciplinary.