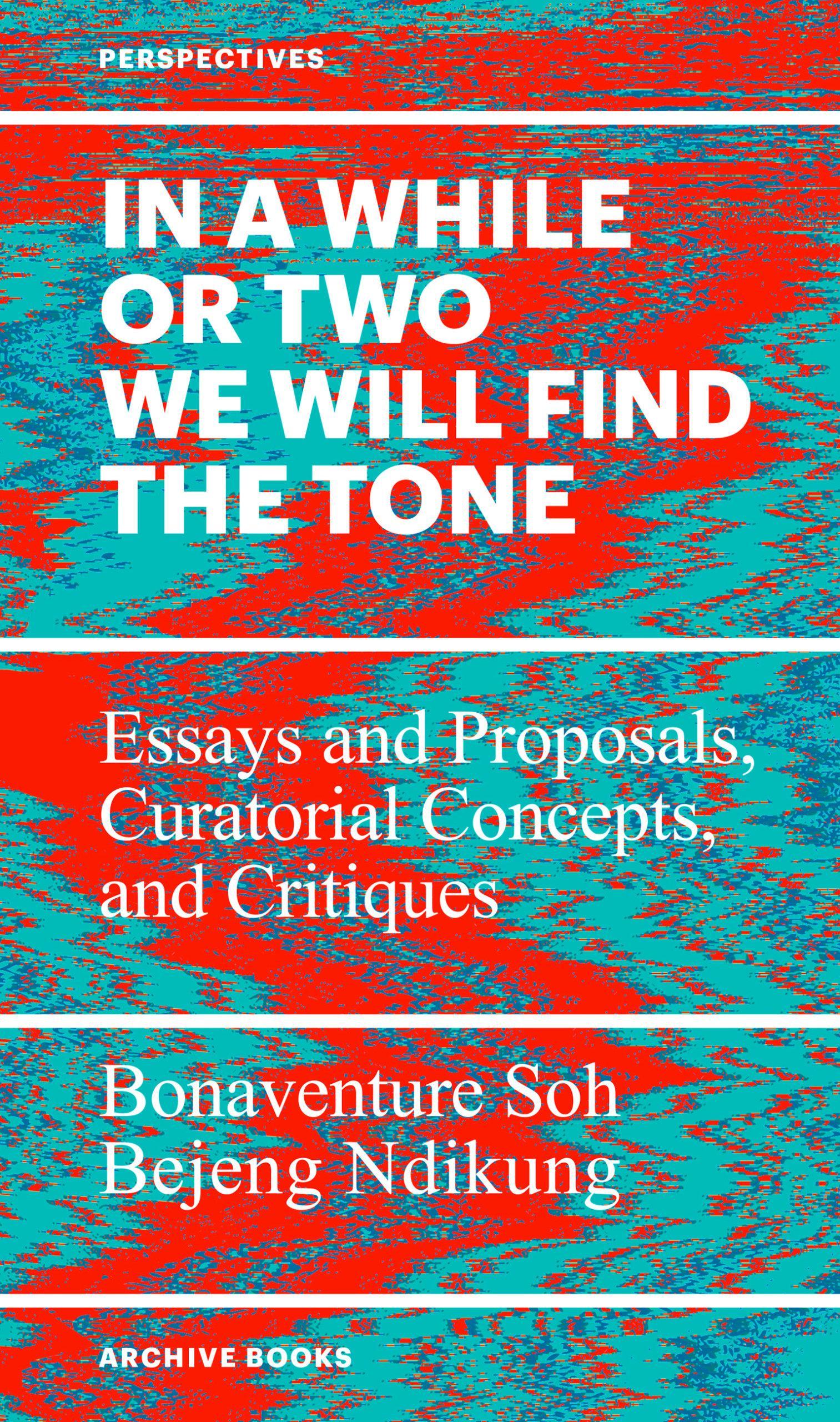 This collection of writings from Bonaventure Soh Bejeng Ndikung presents, for the first time in one volume, essays and proposals edited anew. Ndikung's expanded curatorial practice delineates the space of exhibition making as a space of critical thinking and of experimentation. By proximity, these texts echo each other, resonate with each other, interfere with each other, and present perspectives on the political, poetic, and philosophical potentials of exhibition making, beyond the tight corset of the discipline itself.
The exhibition space and exhibition making, physically and psychically speaking, to me, have always been spaces of and for deliberations and critique. Spaces of critical thinking and of experimentation. Spaces through which and in which certain socio-political phenomena, cultural or economical paradigms could be reevaluated and certain norms, in theory and practice, could be challenged, renegotiated and proposals made anew. In these spaces of negotiations, which I have previously written about (in the essay Defiance In/As Radical Love: Soliciting Friction Zones and Healing Spaces) in relation to Mary Louise Pratt's notion of Contact Zones, one must appreciate the possibility of transcending the urge to preach harmony or synchrony to the choir, but also imagine such spaces as cognitive and physical spaces of dissonances and slippages, of disharmony and décallage, of marking time and stepping aside or backwards in an effort to gain another vantage point or field of view. In fact, maybe one of the tasks—surely not the only—of making exhibitions is devising tools and paths and strategies on how to gallop off the frame, if not to detonate it completely.
Thus thinking and working with political realities and politics of their times and past is not a matter of aesthetics only, but a responsibility and a means of enacting citizenship. But it also goes without saying that every public utterance—in word or act—is a political gesture in a Gramscian sense.
Bonaventure Soh Bejeng Ndikung, PhD (born in 1977 in Yaoundé, Cameroon), is an independent curator, author and biotechnologist. He is founder and artistic director of SAVVY Contemporary Berlin and editor-in-chief of SAVVY Journal for critical texts on contemporary African art. He was curator-at-large for documenta 14 in Athens and Kassel 2017, artistic director of the 12th Rencontres de Bamako 2019, a biennale for African photography in Mali, as well as guest curator of the 2018 Dak'Art Biennale in Senegal. Together with the Miracle Workers Collective, he curated the Finland Pavilion at the Venice Biennale in 2019, and is artistic director of Sonsbeek 2020-2024, a quadrennial contemporary art exhibition in Arnhem, the Netherlands. He was guest professor in curatorial studies and sound art at the Städelschule in Frankfurt, and is the recipient of the first OCAD University International Curators Residency fellowship in Toronto in 2020.