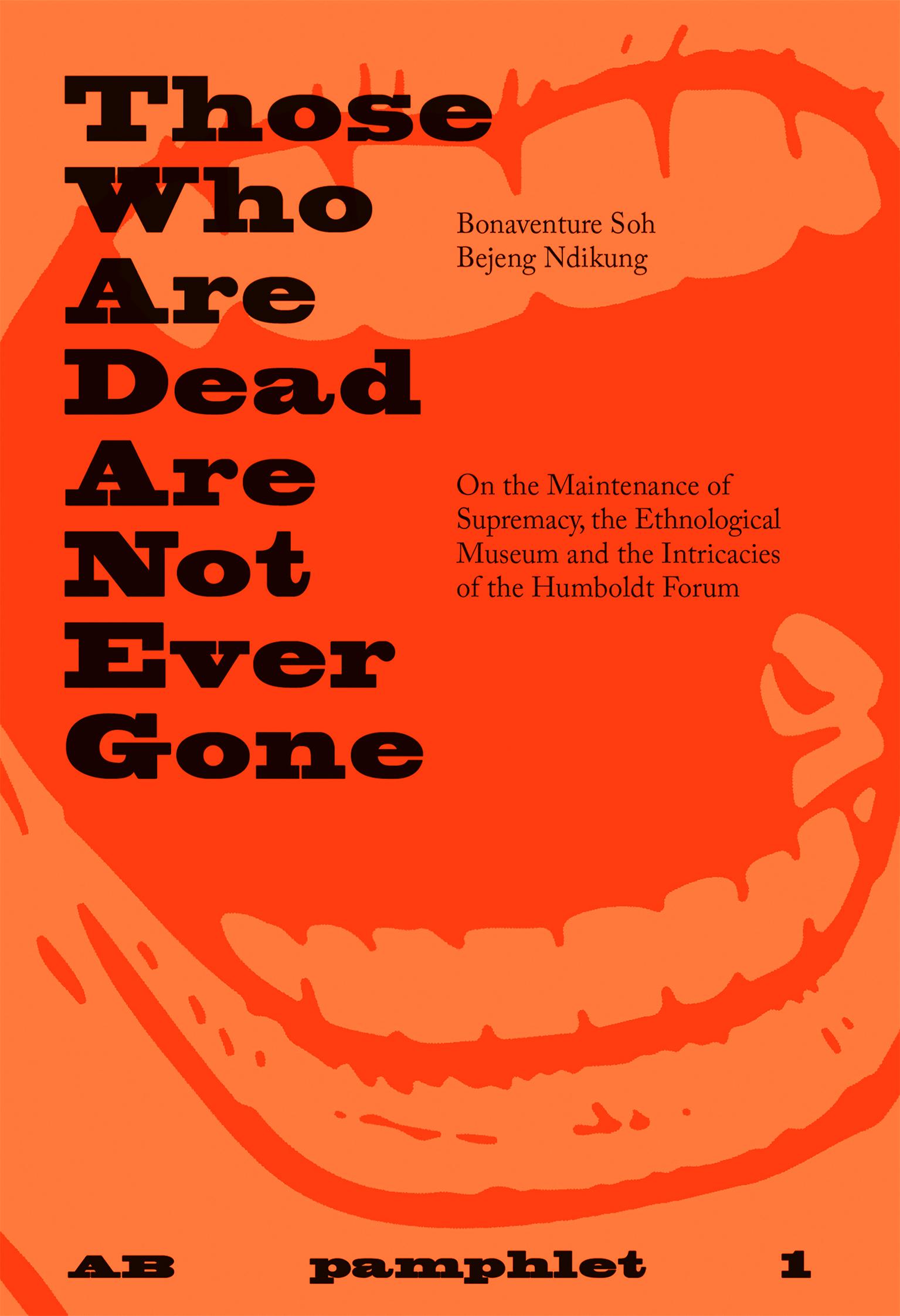 The very strange thing about choking is that one can choke even while eating the most delicious of foods out there. Maybe, especially with such foods, as the greed to devour that delicacy rapidly—with little focus on mastication, more on consuming—might lead to the diversion of a piece from its track towards the oesophagus into the trachea…
The institution of the ethnological museum or world museum seems to be in the midst of a serious crisis of choking. The delicacies that most of these museums have acquired, which is to say co-opted, which is to say ingested, seem to have collectively missed the track to the oesophagus and got stuck in the respiratory tract. They have been stuck there for as long as the history of mass collections, acquisitions and looting, for as long as the ruthless and ongoing extraction of cultural property has occurred in the former colonies of Europe.
A twelve-act essay on the maintenance of supremacy, the ethnological Museum and the intricacies of the Humboldt Forum.
Thus thinking and working with political realities and politics of their times and past is not a matter of aesthetics only, but a responsibility and a means of enacting citizenship. But it also goes without saying that every public utterance—in word or act—is a political gesture in a Gramscian sense.
Bonaventure Soh Bejeng Ndikung, PhD (born in 1977 in Yaoundé, Cameroon), is an independent curator, author and biotechnologist. He is founder and artistic director of SAVVY Contemporary Berlin and editor-in-chief of SAVVY Journal for critical texts on contemporary African art. He was curator-at-large for documenta 14 in Athens and Kassel 2017, artistic director of the 12th Rencontres de Bamako 2019, a biennale for African photography in Mali, as well as guest curator of the 2018 Dak'Art Biennale in Senegal. Together with the Miracle Workers Collective, he curated the Finland Pavilion at the Venice Biennale in 2019, and is artistic director of Sonsbeek 2020-2024, a quadrennial contemporary art exhibition in Arnhem, the Netherlands. He was guest professor in curatorial studies and sound art at the Städelschule in Frankfurt, and is the recipient of the first OCAD University International Curators Residency fellowship in Toronto in 2020.