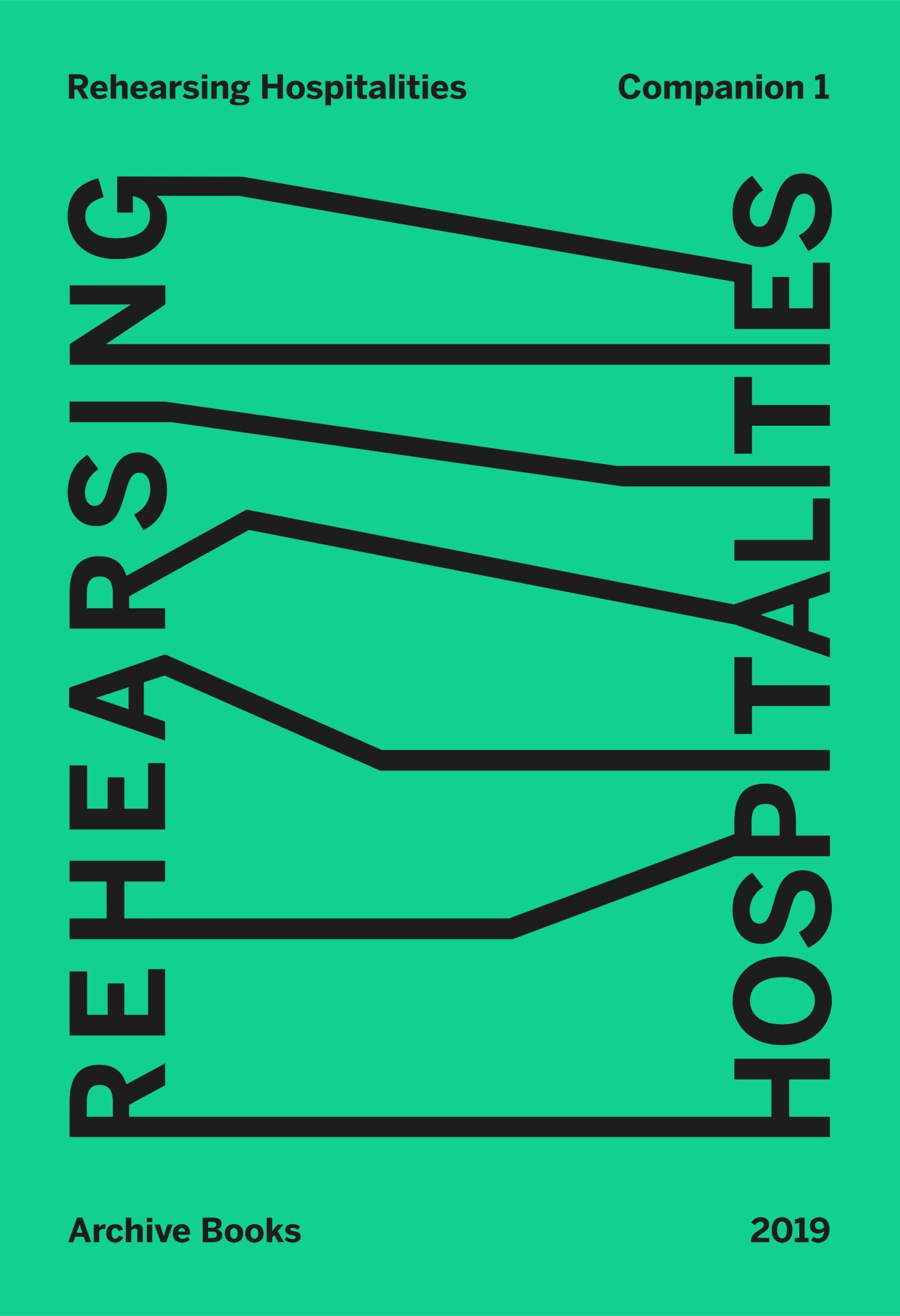 Rehearsing Hospitalities connects artists, curators and other practitioners in the field of contemporary art and beyond, to build up and mediate new practices, understandings and engagements with diverse hospitalities. It fosters critical discourse, pluralistic sharing and collaboration between divergent (artistic) practitioners in contemporary societies and supports the emergence of new paradigms and methods of political and cultural hospitality.
It asks: upon what kind of power structures of knowledge and knowing are contemporary art and artistic institutions dependent? Do practitioners in the art field reproduce oppressive Western epistemic paradigms through artistic practices and institutional structures, and if so, is there space for emancipatory ways of knowing? What are the ways that intersectional subjectivities open up new epistemic processes within the artistic field?
Including a deep range of references, contributions and collaborative dialogues, the editors offer a collective assemblage as a plurality of epistemologies, making the knowledges gathered accessible.
Companion 1: Rehearsing Hospitalities is published in context of Rehearsing Hospitalities, Frame Contemporary Art Finland's public programme in 2019–2023
One of the concepts through which Western ideas about the indi­vidual and community, about time and space, knowledge and research, imperialism and colonialism can be drawn together is the concept of distance. The individual can be distanced, or separated, from the physical environment, the community. Through the controls over time and space the individual can also operate at a distance from the universe. Both imperial and colonial rule were systems of rule which stretched from the centre outwards to places which were far and distant. Distance again separated the individuals in power from the subjects they governed. It was all so impersonal, rational and extremely effective. In research the concept of distance is most important as it implies a neutrality and objec­tivity on behalf of the researcher. Distance is measurable. What it has come to stand for is objectivity, which is not measurable to quite the same extent.
—Linda Tuhiwai Smith, Decolonizing Methodologies: Research And Indigenous Peoples, 1999.