O Quilombismo Album
Aligning with the onset of the new year in the Yoruba calendar, HKW's reopening from 2–4 June 2023 featured concerts, lectures, performances, processions, readings, and rituals, as well as the launch of the exhibition O Quilombismo: Of Resisting and Insisting. Of Flight as Fight. Of Other Democratic Egalitarian Political Philosophies. Artists, activists, scholars, neighbours, and guests from far and wide gathered to imagine new forms of cultural and political resistance.
Beyond thinking with quilombismo as a metaphor, this project deliberated on the intellectual and political implications of a philosophy and ideology based on the quilombos, mapping the spaces that they have made and continue to make possible today. Featuring over 100 full colour images and installation views, the O Quilombismo Album is a visual record of these acts of opening again, a celebration of conviviality.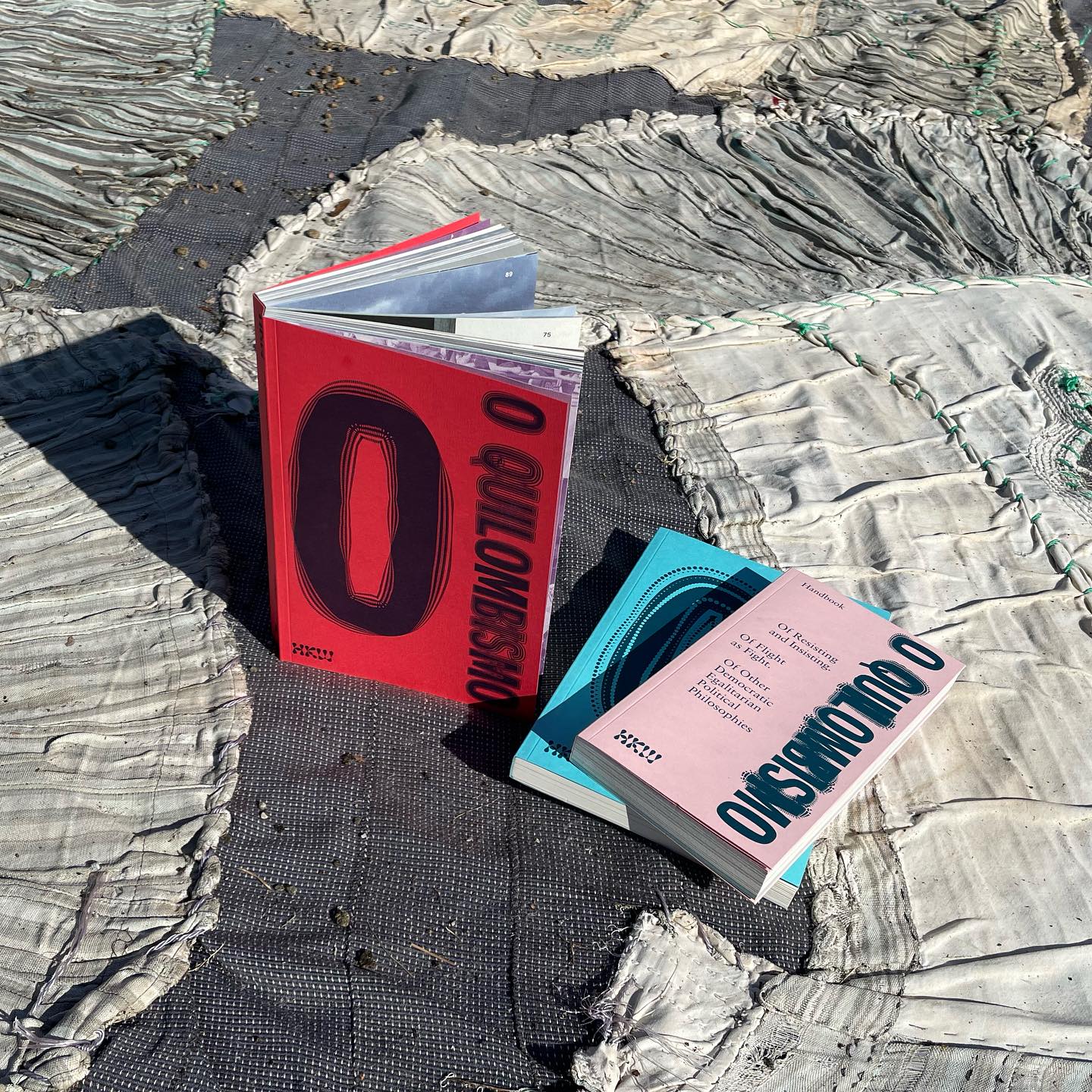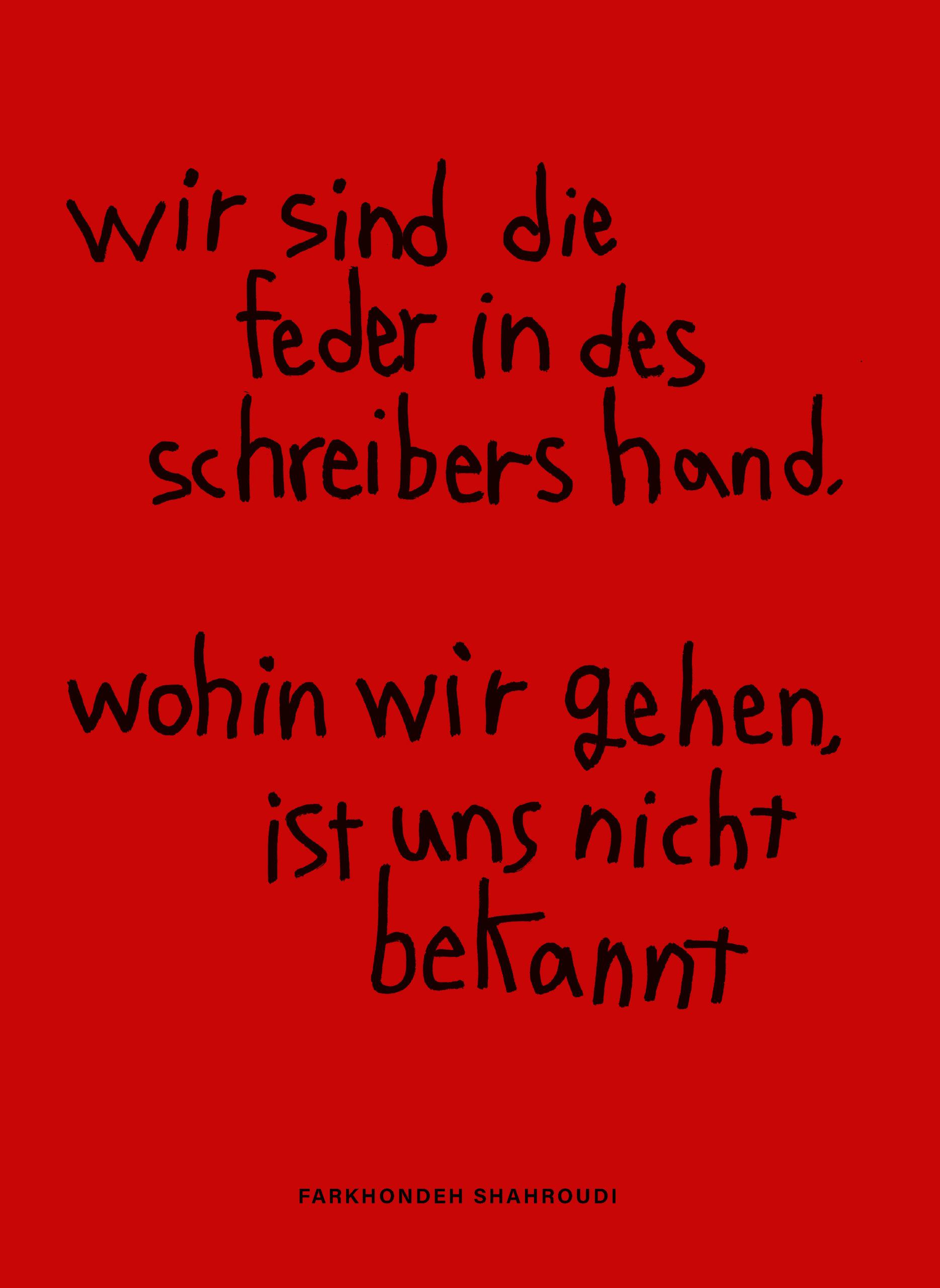 wir sind die feder in des schreibers hand,
wohin wir gehen, ist uns nicht bekannt
Farkhondeh Shahroudi
This is the first monographic overview publication of the work of Farkhondeh Shahroudi. containing a selection of the artist's works from 1990 to 2022. The focus of the selection is on the works in which poetry and language interact. Her artworks are scripted with drawings and stitched three-dimensional collages, which are transformed into textile, collage-like morphs floating in space. They don't appear chronologically, but rather in dialogue with the works themselves and following the writings, scoping out various aspects of her oeuvre.
For the last thirty years, Farkhondeh Shahroudi has been working with different artistic forms—poetry / automatic writing / onomatopoeia, drawings, installations, soft sculpture, performance, and photography. During these years, she has gradually separated herself from the two-dimensional canvas and delved into the spatial exploration of heterotopias, only to recently return to large-scale drawings that evoke her fantastical world of imagination, composed of small black felt pen strokes. In all these forms, language and writing are present on all levels up to the performative.
Bonaventure Son Bejeng Ndikung
An Ongoing- Offcoming Tale
Ruminations on Art, Culture, Politics and Us/Others
An Ongoing-Offcoming Tale comprises abstractions, subversions and poetic ruminations, housed within essays that engage with the lives and practices of over 30 artists. It opens with the question: If only some leaves could speak? And in the journey that follows, we encounter many such possibilities – that leave us asking questions of the boundaries we place around the things we are allowed to think, the knowledge we call knowledge, and the questions we permit ourselves to ask. The book is an exercise in learning to reimagine: bodies, land, knowledge, memory, song. Ndikung allows us to step into the visions and the lived forms of knowledge that inform his curatorial practice.
As we collectively emerge from a stillness that made it impossible to look away from the harm caused by social infrastructures we once deemed necessary, these essays are more urgent than ever. They give us tools to think with about the 'contemporary' in meaningful ways, enabling us to ask important questions of culture and power.
Shaping Revolutionary Memory: The Production of Monuments in Socialist Yugoslavia
The publication presents a comprehensive overview of the vast production of monuments in socialist Yugoslavia (1945–91) dedicated to the antifascist People's Liberation Struggle in the Second World War and the socialist revolution. Since the breakup of Yugoslavia in the 1990s, these monuments have been subject to various fates, from neglect and physical destruction to global fame generated by the high-modernist visual appeal of a number of them. But the full scope, wide-ranging diversity, and complex context of Yugoslav monument-making, including its various contradictions, have remained largely unexplored.
The book offers a thorough and interdisciplinary exploration of this phenomenon and a rich visual material to examine its key characteristics and specificities: What memorial practices and commemorative traditions preceded the development of monument-making in socialism? Who commissioned these monuments and how did Yugoslav cultural and memory politics influence their production? Who were their authors and what defined their formal and typological features? How was Yugoslav monument production related to comparative efforts abroad? What commemorative practices developed around monuments? How is this legacy evaluated and received today, both in the post-Yugoslav successor states and internationally?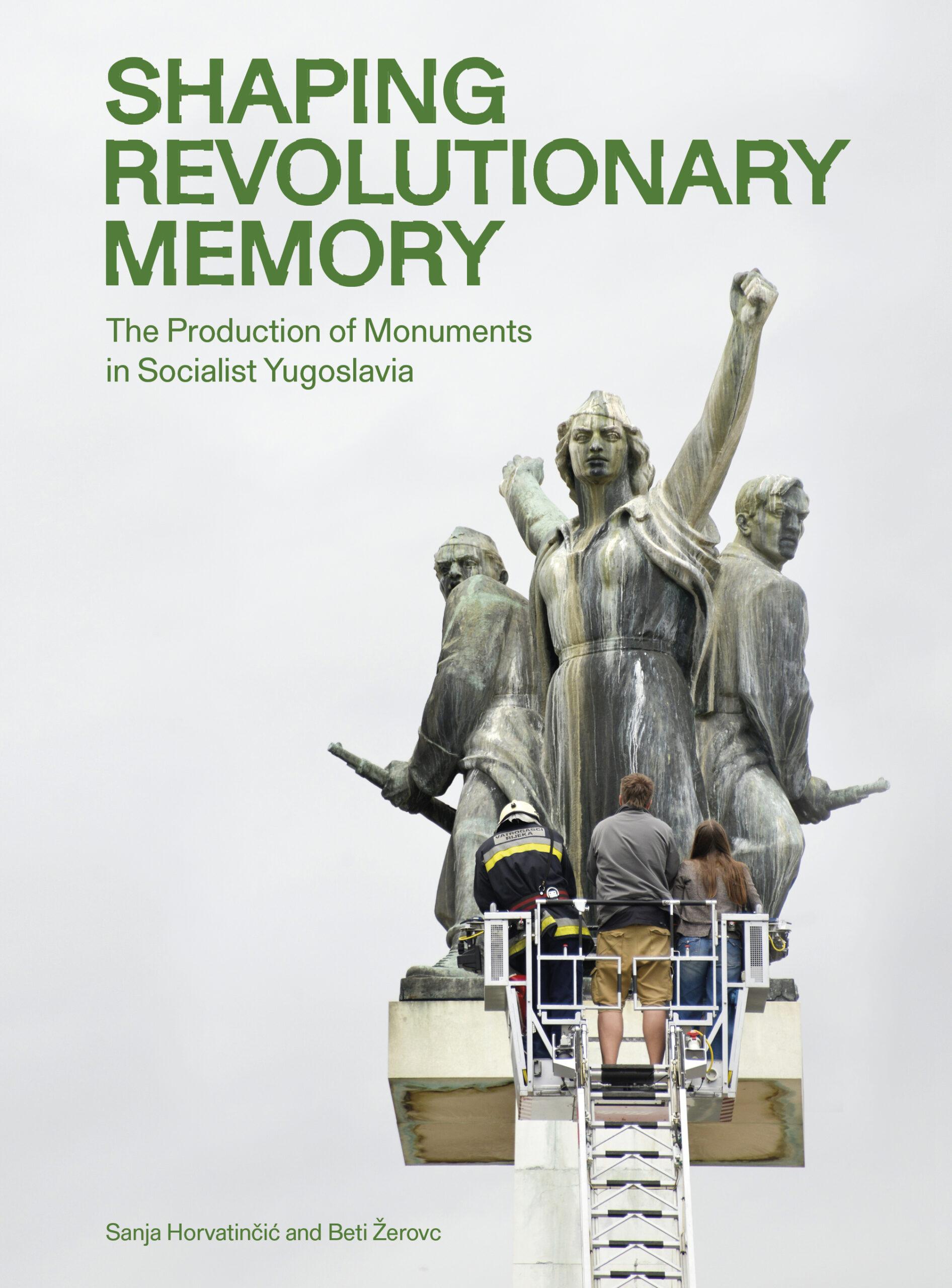 An Archaeology of Listening Series
Umashankar Manthravadi is an Indian self-taught acoustic archaeologist who, in the early 1980s, helped set up and maintain one of the world's largest ethnomusicology archives, Archives and Research Center for Ethnomusicology (ARCE) in Gurgaon. His work investigates how sound can influence our understanding of ancient and contemporary sites. Building off of Manthravadi's sonic explorations and archives, An Archaeology of Listening is a series that connects listening with history, space, knowledge and community.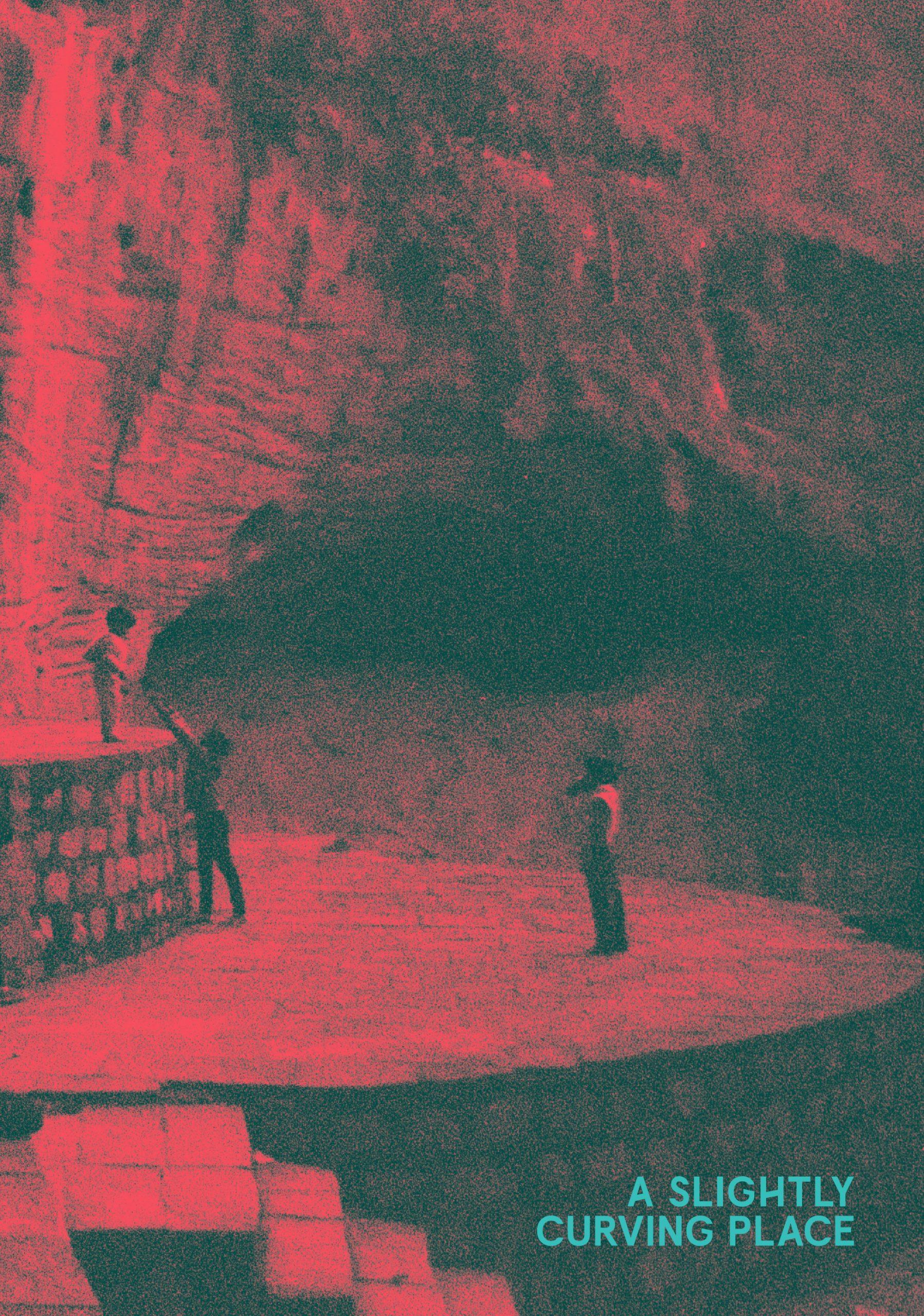 A Slightly Curving Place asks what it means to listen to the past and its absence which remains. It responds to the practice of Manthravadi, who has been building ambisonic microphones since the 1990s to measure the acoustic properties of premodern performance spaces. Comprising a range of perspectives in which his propositions reverberate, the publication attends to what he does, and to the political and performative potential of the past that he opens up.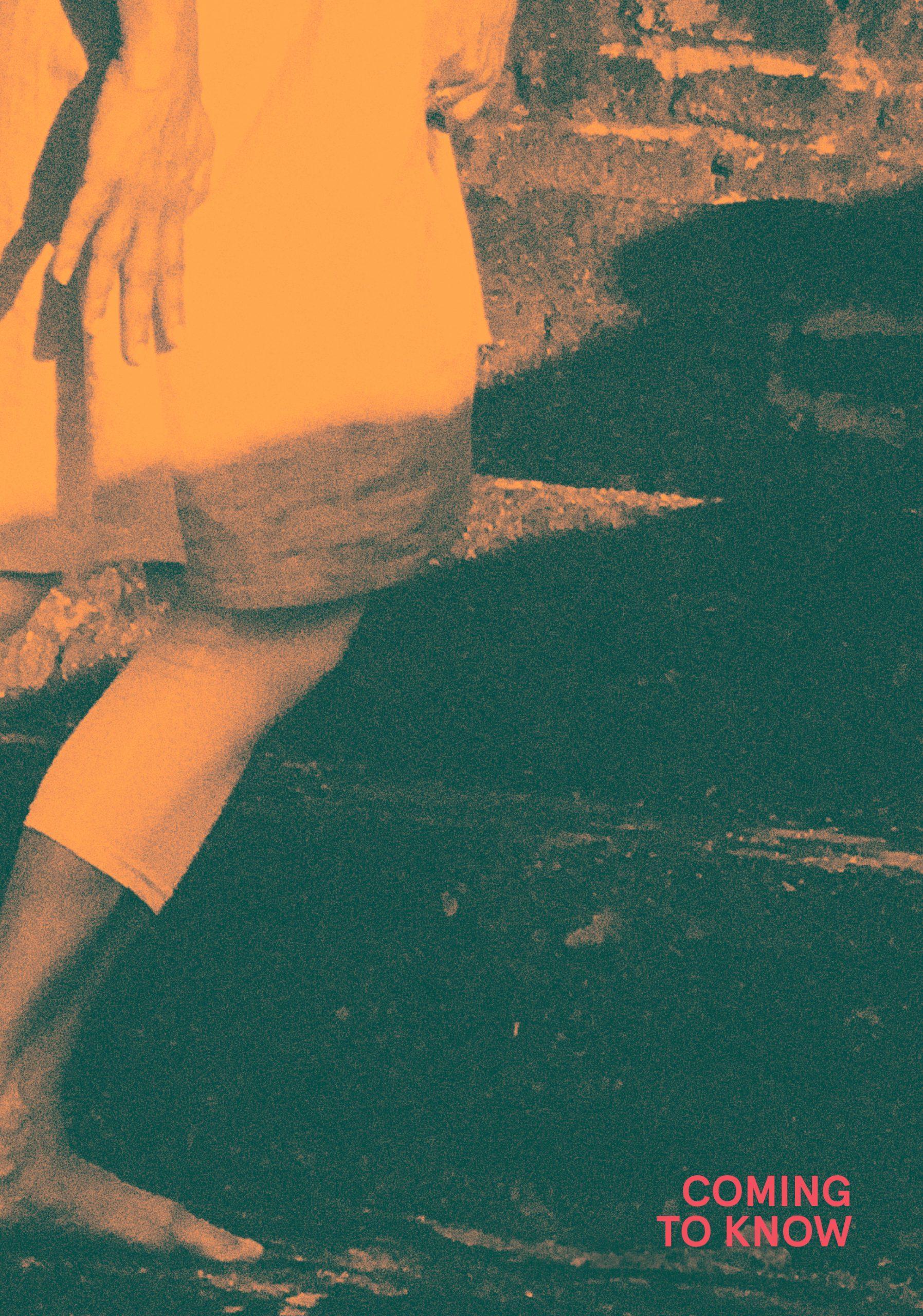 Coming to Know asks how listening to the past together might transform our sense of the knowledge held in common. It sets aside the visual techniques of the archaeological site, the museum, and the larger project of colonial modernity, and instead constitutes itself as a resonant structure—a future-oriented monument to historically situated listening bodies as well as a dwelling place for community now.
Arab Image Foundation series
The publications in this series reflect, expand, and document the activities of the research, discursive, performative, and curatorial projects of S A V V Y Contemporary. By acknowledging the limits and faults of academic disciplines and advocating for processes of unlearning, our effort is thus to create a platform which encourages extra-disciplinary knowledges and promotes the thinking and writing of authors, artists, philosophers, scientists, and activists whose practices challenge Western epistemologies: looking towards epistemic systems from Africa and the African diaspora, Asia-Pacific, the Middle-East and Latin America.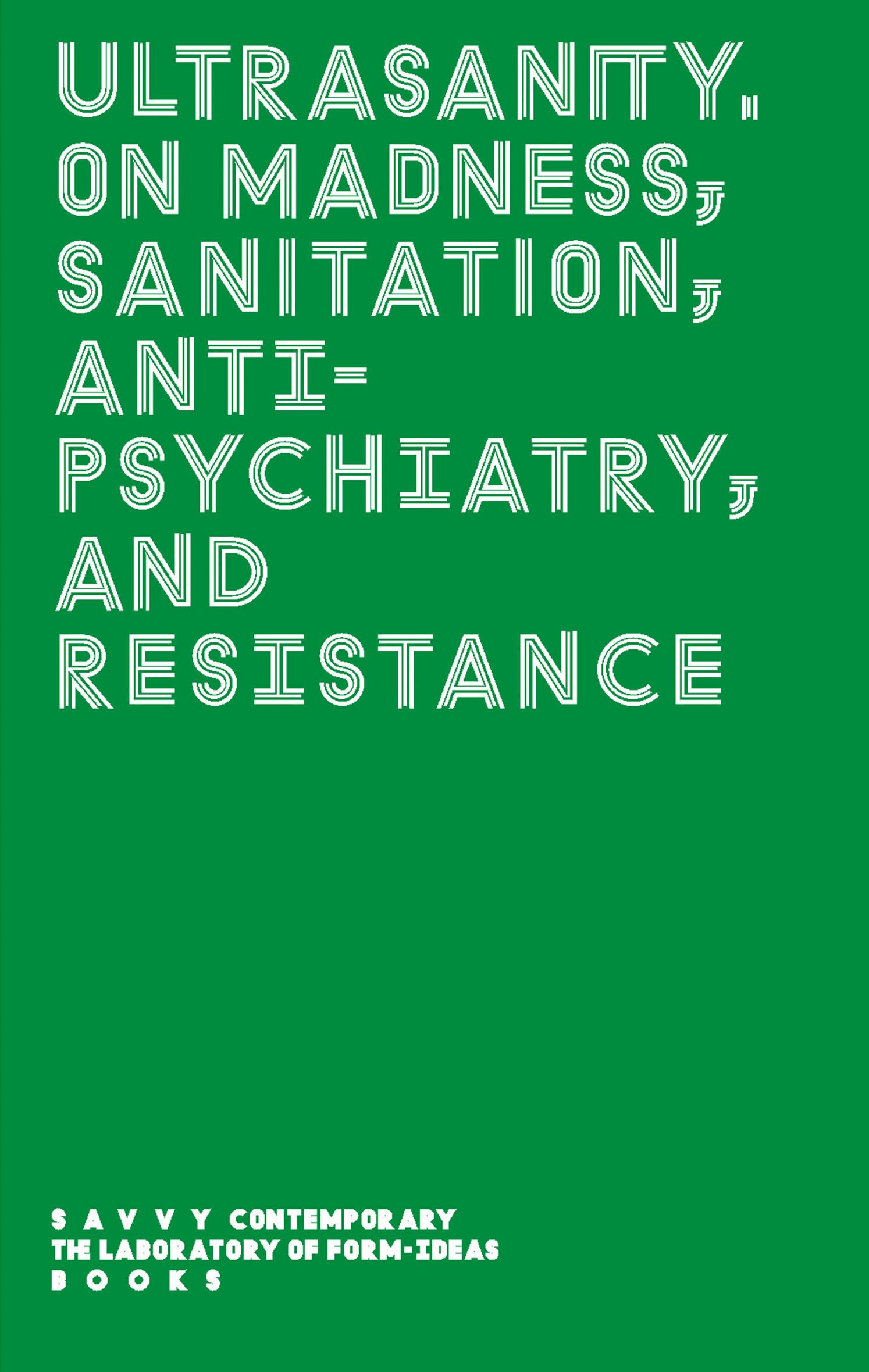 This publication unfolds as a collection of words, works, and images that informed, incited, and embodied SAVVY Contemporary's project Ultrasanity. On Madness, Sanitation, Antipsychiatry, and Resistance, an exhibition and research project on the elasticity of sanity.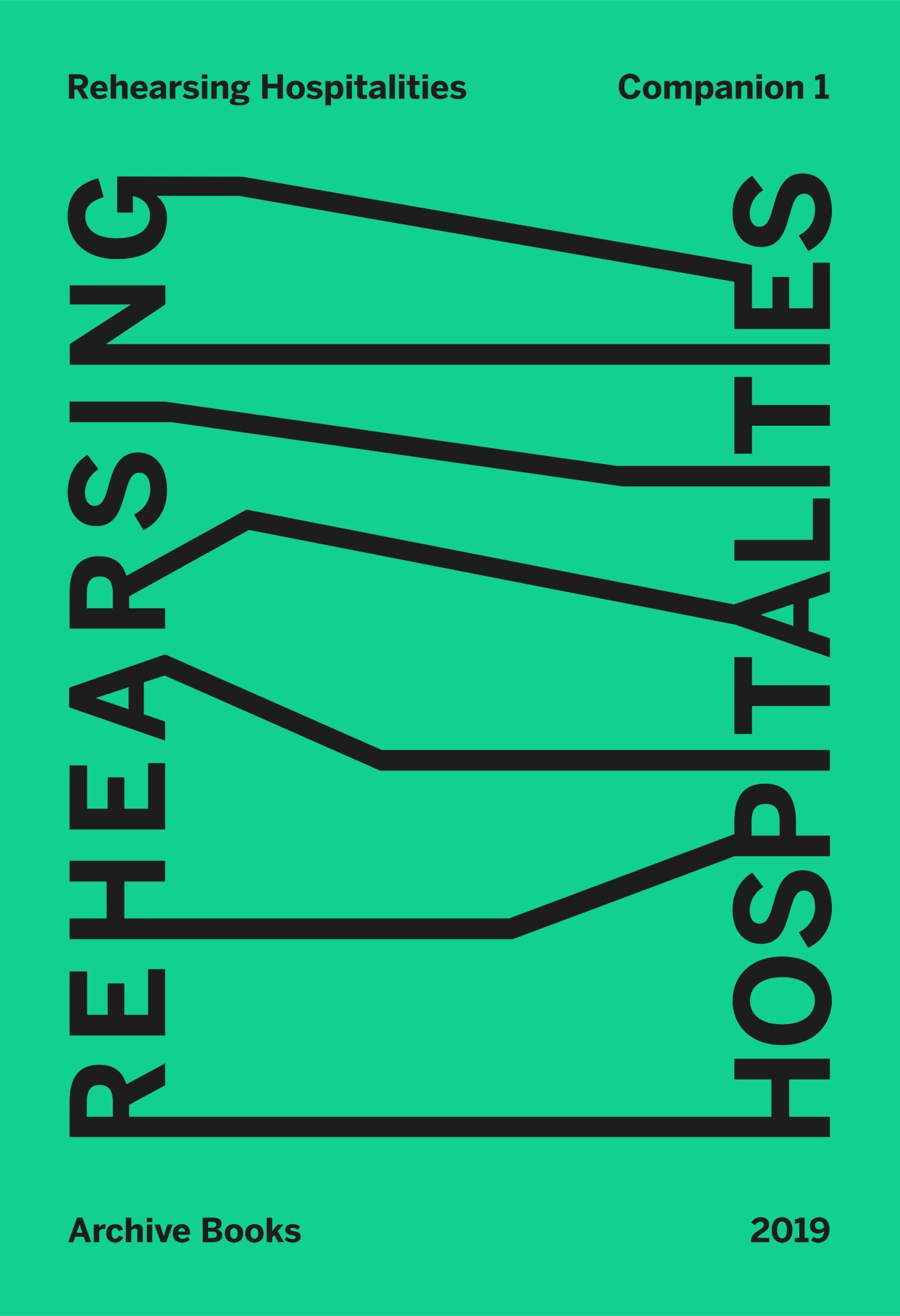 Rehearsing Hospitalities connects artists, curators and practitioners in the field of contemporary art and beyond, to build up and mediate new practices, understandings, and engagements with hospitalities. It fosters critical discourse, pluralistic sharing and collaboration between divergent (artistic) practitioners in contemporary societies and supports the emergence of new paradigms and methods of political and cultural hospitality.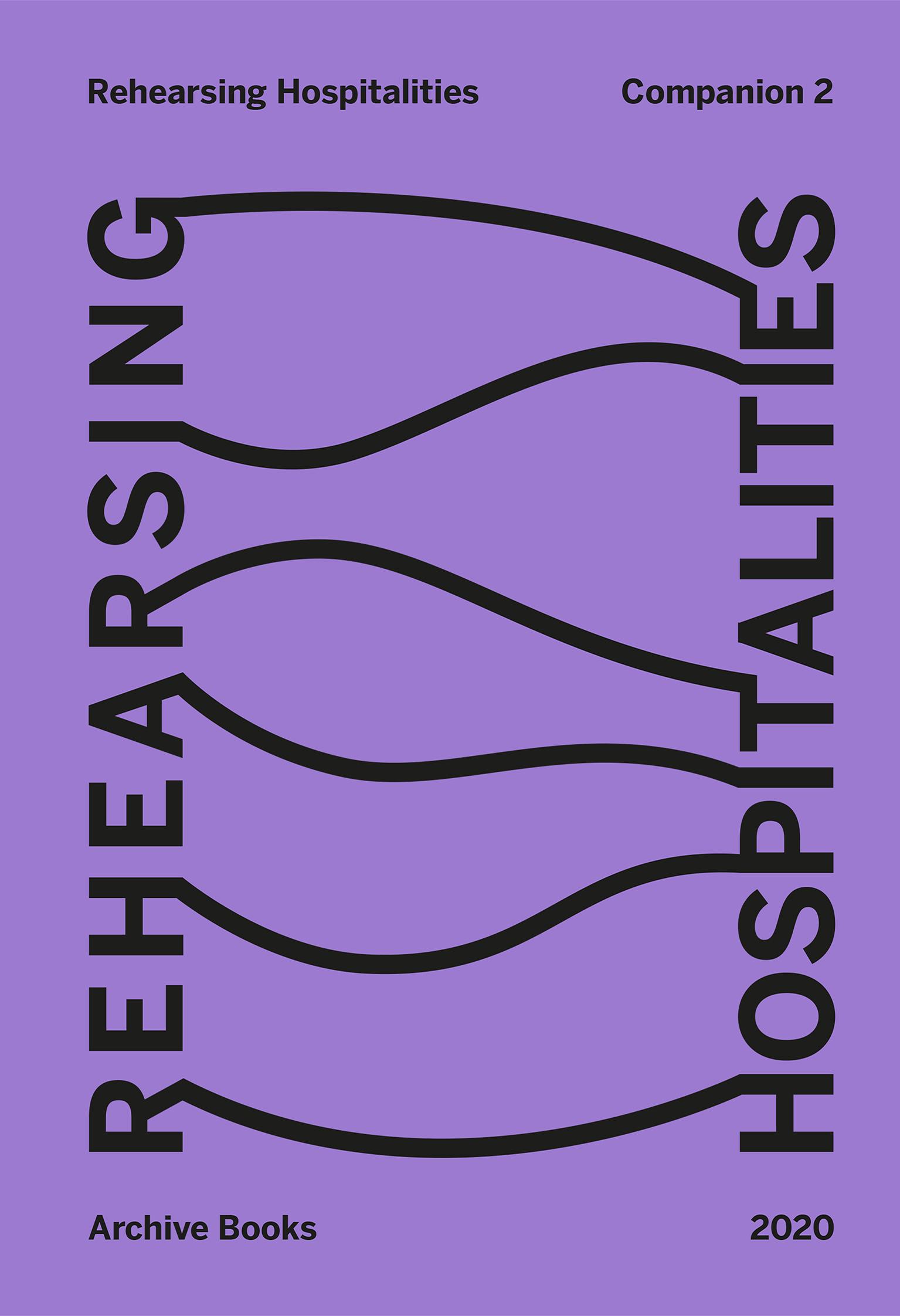 Now more than ever we need to be consciously (re)considering diverse forms of hospitalities and ways of being together. In these disconnected times marked by global crises, this edition of the Rehearsing Hospitalities Companion series turns towards questions of hospitality and access. Looking beyond normative and institutionalised understandings of access, this publication considers access from a manifold of approaches, perceptions and relations.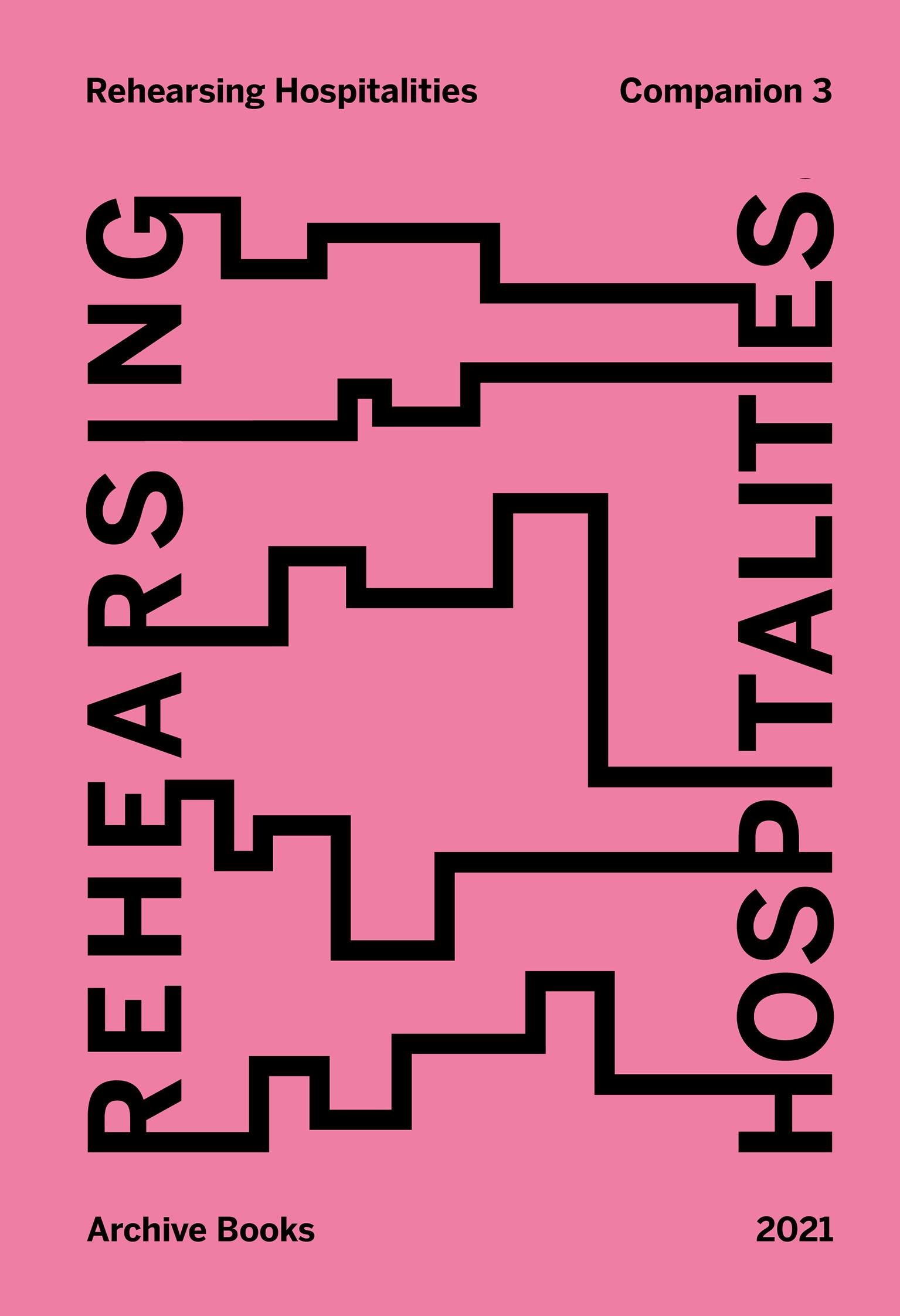 Hospitality, care, safety and security are matters intrinsically entangled, not simply through their definitions and overlapping meanings but as acts, practices, institutions, industries, infrastructures and systems of power. But for whom and what is security offered in arts and culture? As cultural workers could we/should we become more hospitable and caring towards matters of security and safety? Rehearsing Hospitalities Companion 3 is a site for meeting around matters of security, safety and care.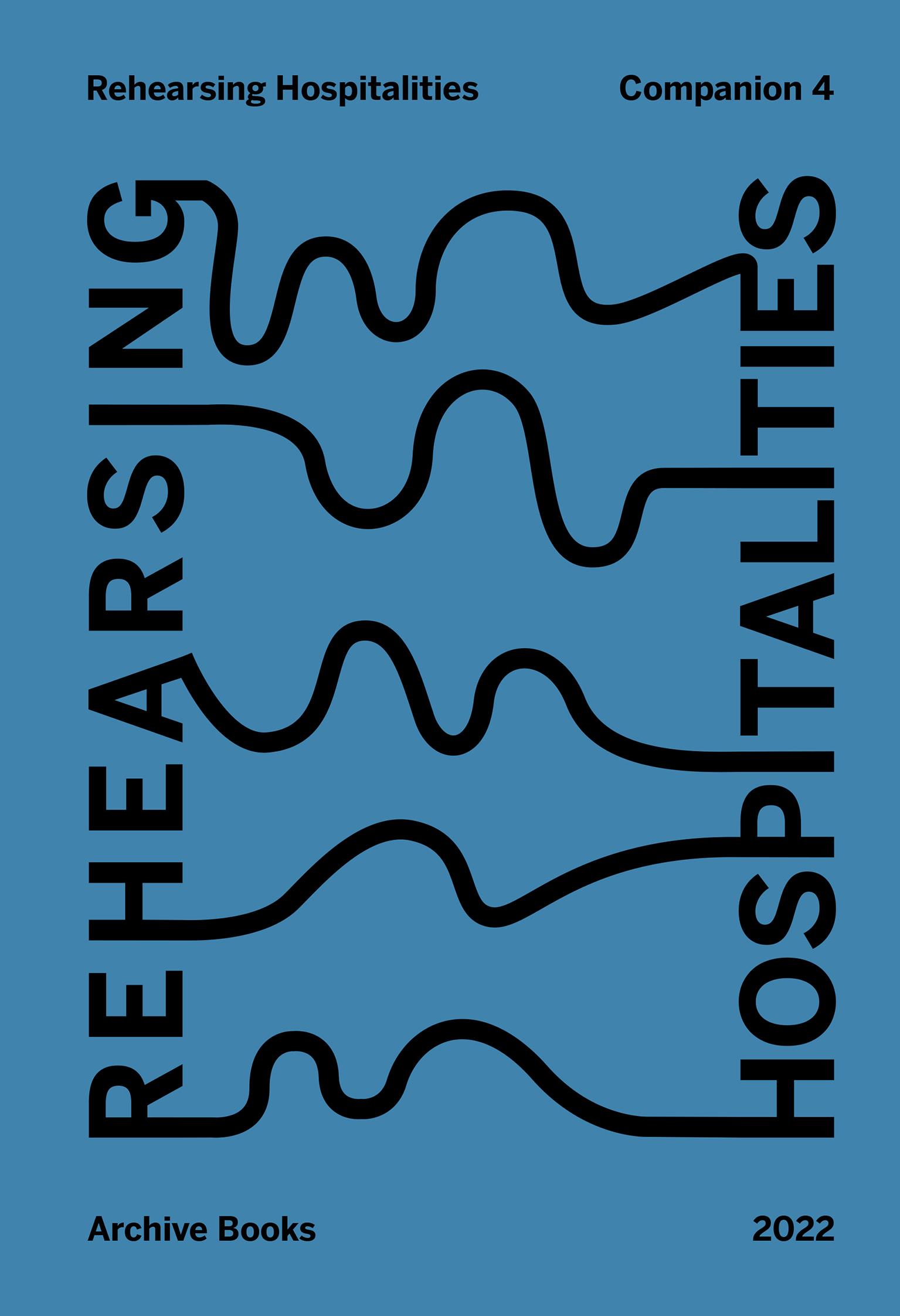 Rehearsing Hospitalities Companion 4 asks what the possibilities and limitations of hospitality are. Should we instead be turning towards "rehearsing" redistribution? This publication points towards the vast ways our lives and worlds could be organised through less hierarchical, extractive, and exploitative practices: with more love afforded to ourselves, one another, and our more-than-human kin. It doesn't provide all the answers, or a blueprint for a new world, but illustrates how people are doing this work now. Here redistribution is treated as a verb: a doing.